Sep 29
Oktoberfest in the Valley | BC Craft Beer Month
October is a great month to celebrate everything that is craft beer! From golden caramel lagers to rich and dark brews that pair perfectly with a breezy crisp autumn day, the local crafts breweries around the valley are ready for a new season of bold flavours, and events that are guaranteed to kick the end of summer blues away. See what's happening all month long, with festivals, events, and new releases all around the Fraser Valley!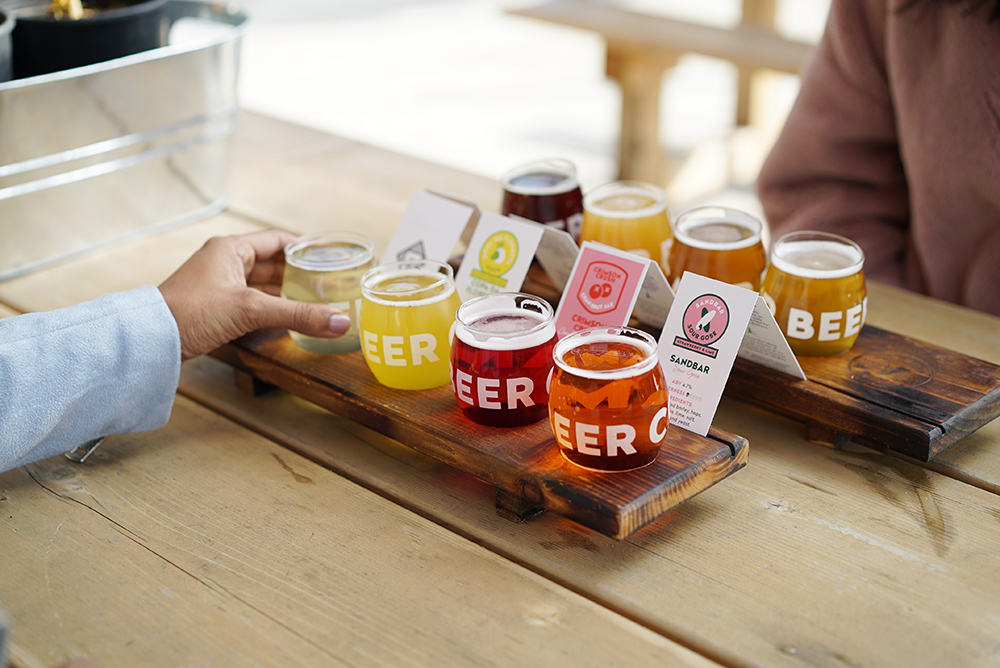 New to the BC Ale Trail, discover local craft breweries around Langley. From bold and creative beer and food menus to a mix of rural and urban experiences, this is an adventure worthy of a weekend getaway. To kick off this exciting new addition from October 1st – 30th you can fill your Langley Tasting Passport for a chance to win some amazing prizes!
Smuggtoberfest at Smugglers Trail | 140-9339 200A Street, Langley 
Smugglers Trail is turning 2! On Saturday, October 1st, Join them for a great day featuring craft beer, a car show, 3 live bands, and great times!
Hoptoberfest at Camp Beer Co | 19664 64 Avenue, Langley
On October 8th, Camp Beer Co. is hosting a one-of-a-kind event celebrating BC's best pale ales, strong ales, IPAs, and more! There will be live music, great food, and a chance to crown BC's best!
Ravens Brewing Co. Beer Collab With Destination BC | 37455 Kilgard Road, Abbotsford
The Explore BC Peach Farmhouse Ale is a collaboration between six breweries from across British Columbia. BC peaches present a beautiful golden-orange colour, while the Lærdal Kveik yeast and BC hops provide fruity, floral flavours above a clean, rounded malt base that elevates the whole beer. Lastly, a pinch of BC sea salt makes this ale sparkle. This limited edition Peach Farmhouse Ale is a true representation of our province that pairs perfectly with BC's natural beauty.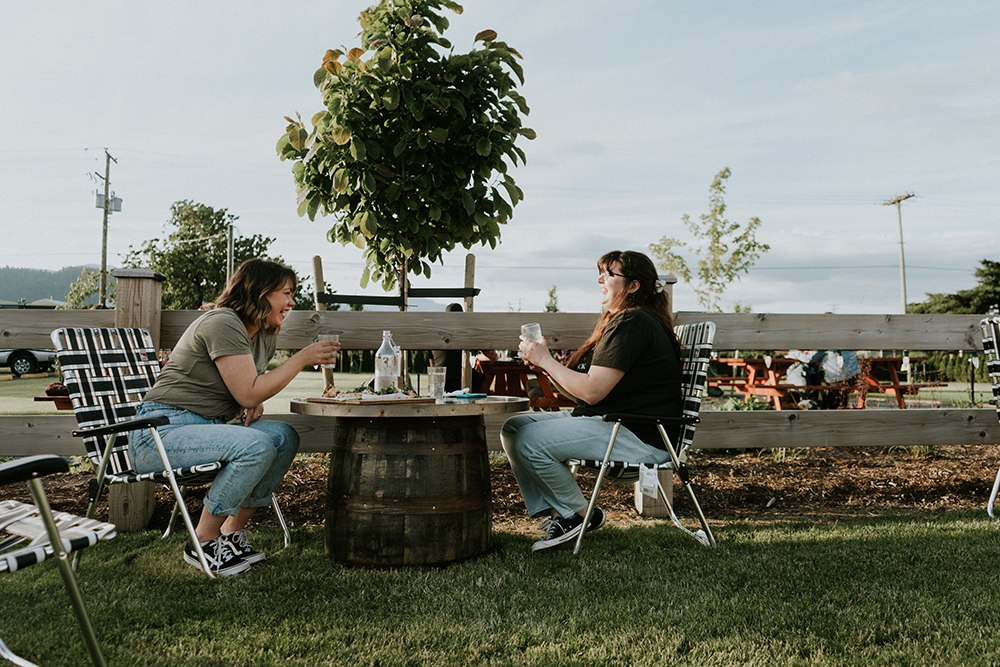 A collab you didn't know you needed! All six of Chilliwack's amazing craft breweries have joined together to create one ultimate brew. This Golden Lager uses both Fraser Valley grown and malted barley, for a smooth and easy-drinking Common. Make sure to get it while you can, this limited edition beer will only be around for a little while and all proceeds go to the Chilliwack Park Society. It will be available on tap at Old Yale Brewing, Farmhouse Brewing, Sidekick Brewing, Flashback Brewing, Bricklayer Brewing, and Fieldhouse Brewing. 
Dinner en Flannel at Old Yale Brewing | 44550 South Sumas Road, Chilliwack
Join in for an evening with friends enjoying a delicious five-course meal with beer pairings and live music on the Old Yale patio. Only on Sunday, October 16th, get your tickets by visiting their website. And don't forget to try a sip of their new Himalayan Salted Caramel Porter launching in mid-October!
Sip and Shop at Farmhouse Brewing | 6385 Lickman Road, Chilliwack
Celebrate their 2nd Anniversary at their Sip & Shop on October 6th. With local businesses featured as well as two new beer releases, this event is the perfect way to kick off the start of October! 
Farmhouse & Fieldhouse Beer Collab
This September 29th, Farmhouse Brewing, and Fieldhouse Brewing are launching a collab Czech Lager for a delicious new drink this fall!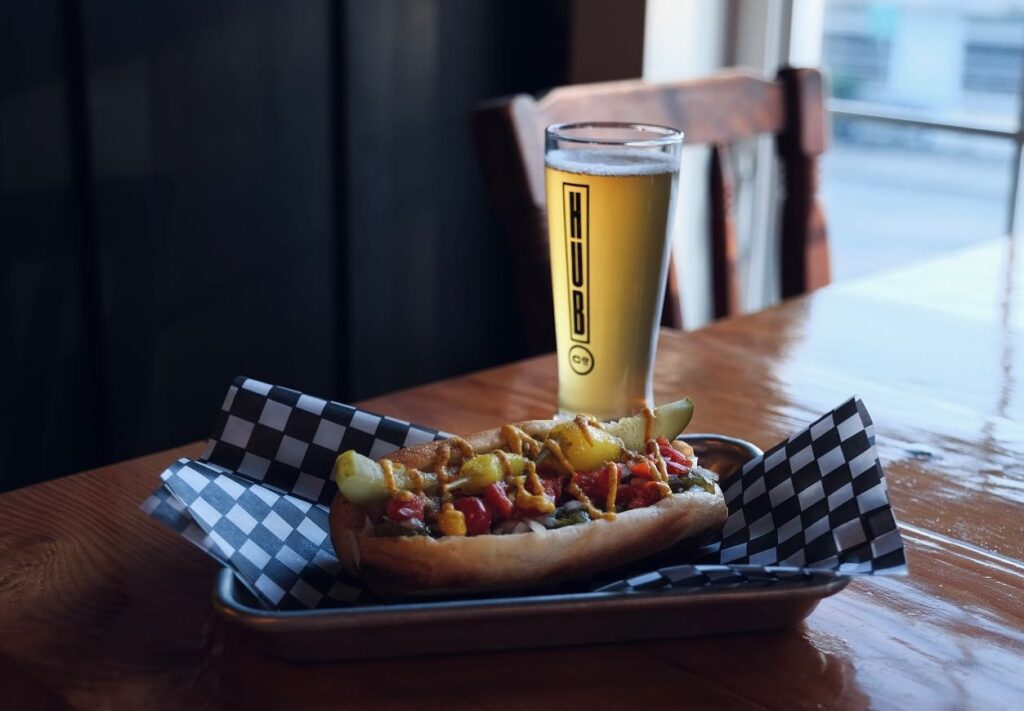 HUB co. Brewing | 33211 North Railway Avenue, Mission
The newest addition in Downtown Mission is an up-and-coming trendy joint where the locals come to gather. With a tasty food and beer menu, a great atmosphere, and friendly staff, there is no better place to hang out after a day of adventuring!  Stay tuned for some new tasty fall brews coming soon, that you won't want to miss.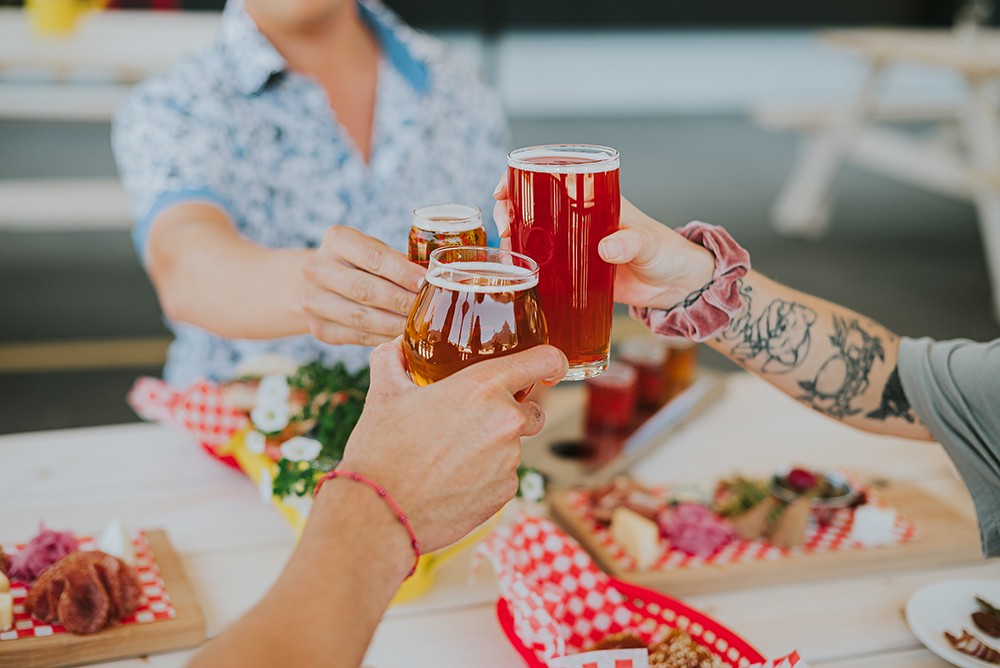 Oktoberfest at Mountainview Brewing | 390 Old Hope Princeton Way, Hope
Join Mountainview Brewing for a traditional Oktoberfest celebration on Friday, October 14th at 7 pm. With live music, a commemorative beer stein, great food, and prizes for those best dressed, this is an event you won't want to miss. Visit their website for tickets. 
Mountainview Brewing | 390 Old Hope Princeton Way, Hope
Are you a big Rambo fan? Make sure you check out Mountainview Brewing's latest brew "Nothing is Over" in celebration of First Blood's 40th Anniversary! This Doppelbock is a stronger, more reckless version of a traditional bock with intense maltiness and high alcohol content. This beer might just be as strong as Rambo himself, but you'll have to decide that for yourself!
Looking for more? Check out the Fraser Valley and Langley Ale Trails for fun, self-guided tours around the Valley to taste some of the most iconic brews. And make sure to tag #TheFraserValley in all your Fall adventures!