Feb 3
Be My Pal-entine: How to Spend Valentine's Day in the Fraser Valley
Valentine's Day is on the horizon, and here in the Fraser Valley, we are huge fans of love in all its forms: not just romantic love, but the love between best friends or family members, the essential acceptance and self-love you deserve, and the unconditional love that our precious pets give us on the daily! Whether you are feeling the sparks of a new relationship or strengthening the bonds of an ages-old friendship, we have loads of ideas to celebrate love: from fun ways to spend time together, to the perfect locations to find a special gift for your favourite person (or pet), all right here in the Fraser Valley!
For the City-Venturers
Whether you're looking to shop, cafe hop, or even hang out with friends, here are a few places to gather, in the heart of it all.
Get Lost in Local Artwork at The Reach Art Gallery | 32388 Veterans Way, Abbotsford
Challenge Your Friends to a game at the Boardwalk Cafe | 33760 Essendene Avenue, Abbotsford
*Sip on a Latte from Saba Cafe | 23343 Mavis Avenue unit 102, Langley
*Soak in the Scenic Views during the Fort Langley River Board Walk | 22868-22892 Billy Brown Road, Langley
Wander Around District 1881 | 46140 Yale Road, Chilliwack
*Meander Through the Self-Guided Chilliwack Art Tour | Downtown Chilliwack
Go Ice-Skating at the Starlight Skating Rink | 500 Esplanade Avenue, Harrison Hot Springs
Have a Game of Giant Jenga at Hub Co Brewing | 33211 N Railway Avenue, Mission
Catch a Fun Film at the Hope Cinema | 376 Wallace Street, Hope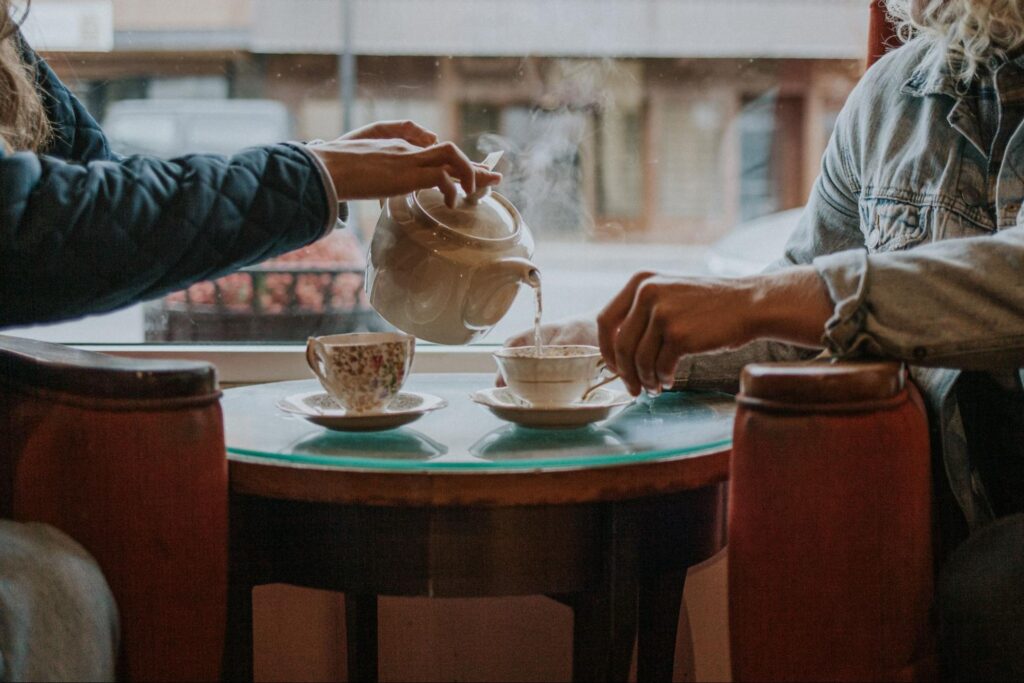 For the Foodies
Grab the gang for a fun tour, a bite to eat at some local-favourite restaurants, and more, for a fun (and delicious) day!
Take Your Friends on a Beyond Bubbles Wine Tour  | Fraser Valley
Take a self-guided tasty tour that the team has carefully curated at Chew on This | Fraser Valley
Sip on tea and heart-shaped sweets for Galentines High Tea at Traceycakes Bakery & Cafe | 21594 48 Avenue, Langley
Sip on award-winning wines at Township 7 Vineyards for their Love is Blind Tasting | 21152 16 Avenue, Langley
Sign up for the Backyard Vineyards exclusive Wine Blending Event featuring their winemaker Liam Berti | 3033 232 Street, Langley
*Enjoy something sweet at Banter Ice Cream | 33660 South Fraser Way, Abbotsford
Enjoy a French-Inspired Brunch at The Offy | 45925 Thunderbird Lane #101, Chilliwack
Experience High Tea at The English Tart | 33134 1 Avenue, Mission
*Go Flight Tasting at Mountainview Brewing Co. | 390 Old Hope Princeton Way, Hope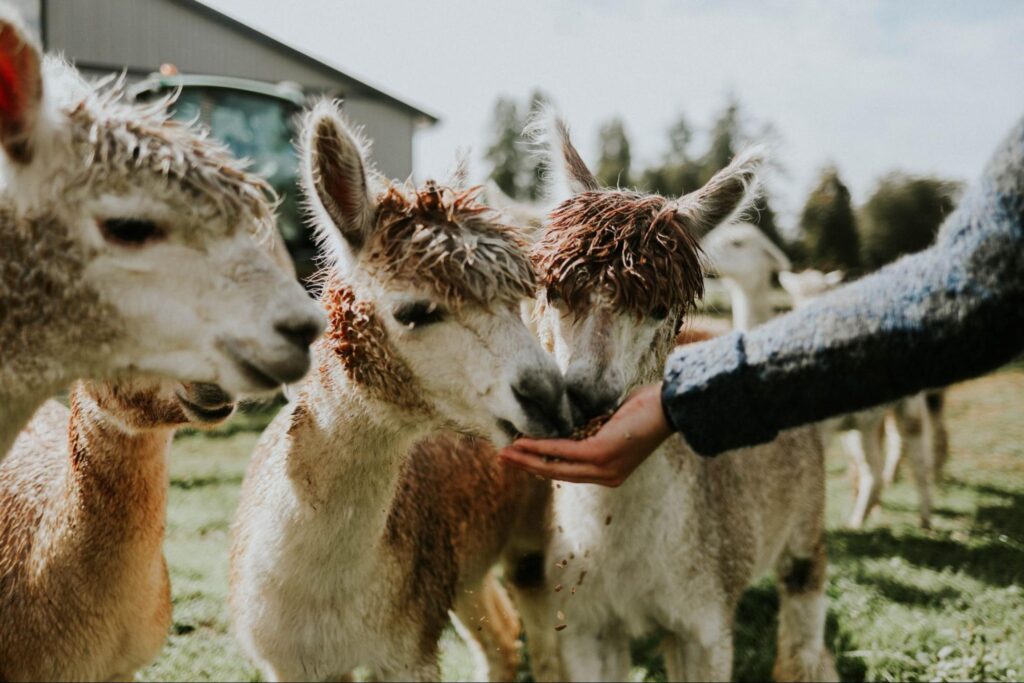 For the Go-Getters
If you're looking for a unique experience this Valentine's Day, check out these fun date ideas around the Valley to make a memorable day.
Tap Into Your Zen With Goat Yoga at Maan Farms | 790 McKenzie Road, Abbotsford
Take the Alpaca Walk at Kensington Farm | 1736 248 Street, Langley
Learn a New Skill at a Cooking Class with Well Seasoned | 20353 64 Avenue #117, Langley
Catch a Thrilling Game of the Chilliwack Chiefs Hockey | 45323 Hodgins Avenue, Chilliwack
The Bouquet Farm Galentines Flower Workshop | 42346 Yarrow Central Road, ChilliwackGet Creative at Gallery 202's Ceramic Painting Class |  33072 1 Avenue #202, Mission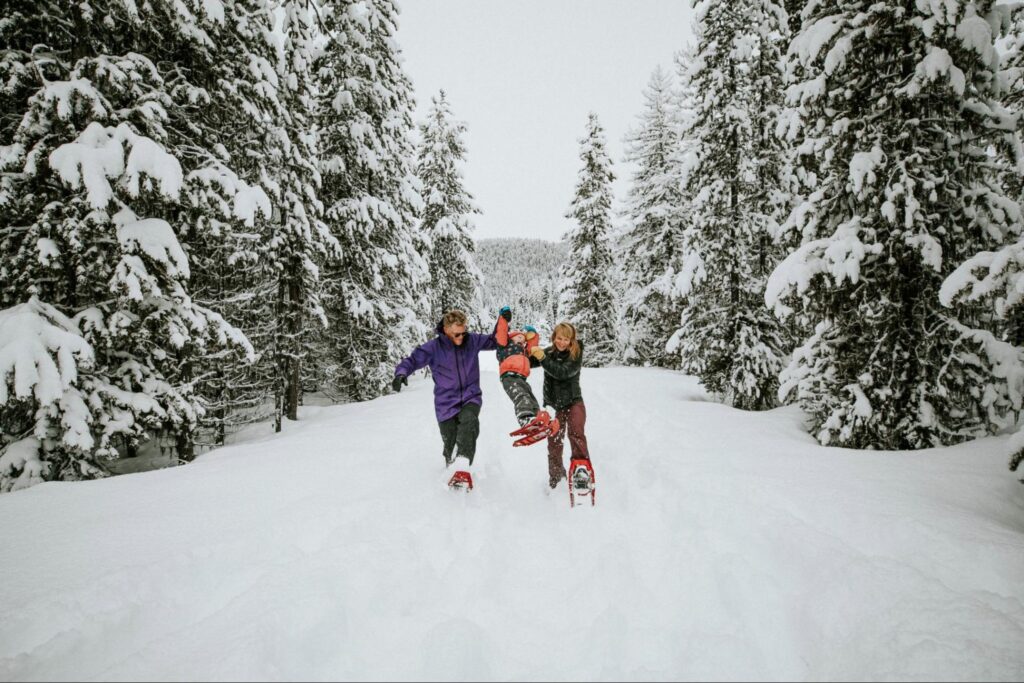 For the Adventure Seekers
Who doesn't want a super fun, totally awesome Valentine's Day full of excitement, laughter, and adventure? Check out just where to find it using our list below!
Skiis-the-day at Sasquatch Mountain Resort | 20955 Hemlock Valley Road, Agassiz
*Snowshoe in a Winter Wonderland around Lighting Lake | 7500 BC-3, Manning Park 
Have a fun day at the Greater Vancouver Zoo | 5048 264 Street, Aldergrove
*Get Some Fresh Air with a Hike to Cascade Falls | 36421 Ridgeview Road, Mission
Take a Fishing Excursion with Great River Fishing Adventures | 45695 Cartmell Road, Chilliwack
Look for Wildlife on Harrison lake with Shoreline Tours Private Charters | 100 Esplanade Avenue, Harrison Hot SpringsTake a leap of faith skydiving with Skydive Vancouver | 5112 Gladwin Rd. Abbotsford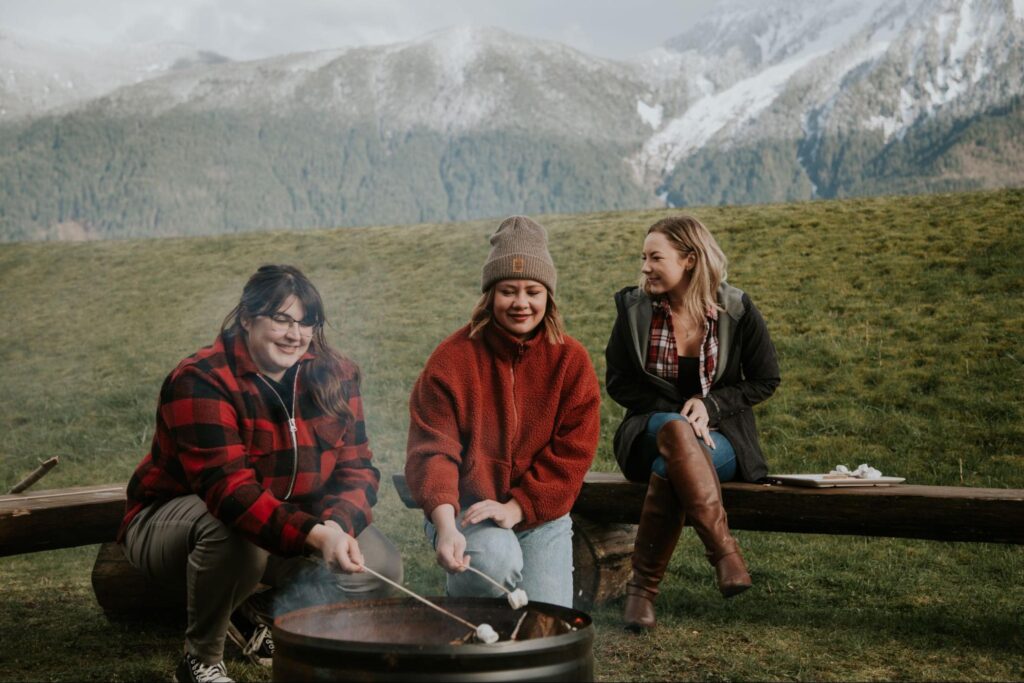 For Those Looking for a Stay-Cation
Sometimes a stress-free break close to home is just what is needed. Go with friends, family, or heck – even by yourself for some much-needed R+R at these relaxing, rejuvenating and scenic stays around the valley. 
*Rowena's Inn on the River | 14282 Morris Valley Road, Harrison Mills 
*Fraser River Lodge | 7984 McDonald Road South, Agassiz
*Harrison Hot Springs Resort | 100 Esplanade Avenue, Harrison Hot Springs 
*Harrison Beach Hotel | 160 Esplanade Avenue, Harrison Hot Springs
Princess and the Pea Hotel | 21628 48 Avenue, Langley
*Fraser River's Edge B&B Lodge | 43037 Old Orchard Road, Chilliwack
*Manning Park Resort | 7500 BC-3, Manning Park
Brookside InnBoutique Hotel | 379 Chardonnay Ln, Abbotsford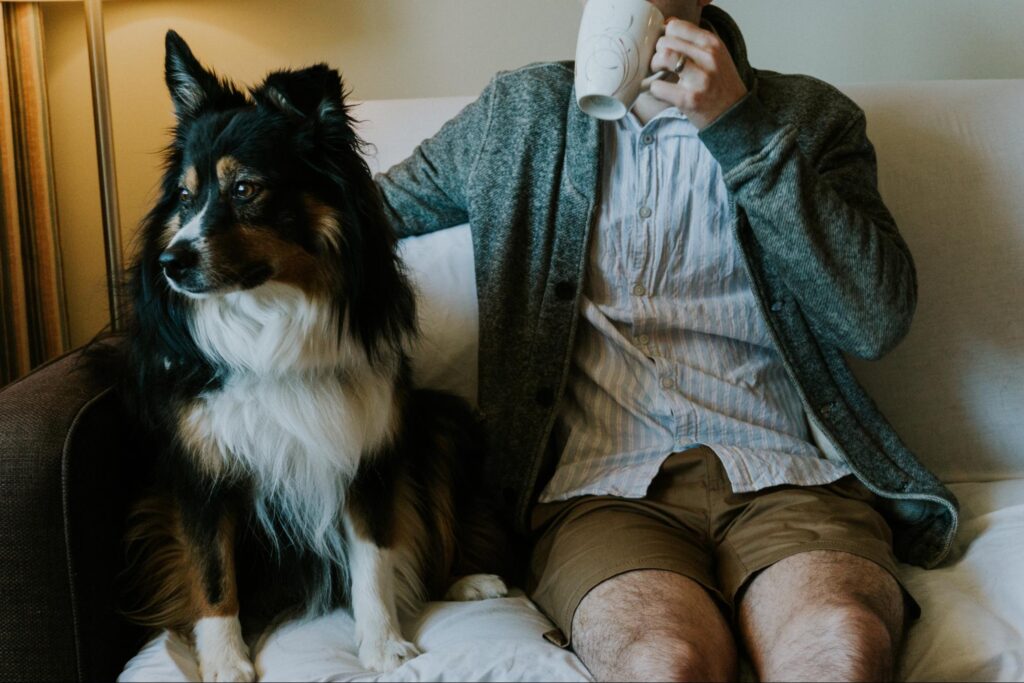 For the Pet Parents
Who says your furry friend can't be your Valentine? Check out more pet-friendly places and activities around the valley for you and your best friend. 
Please note all activities with a * are pet-friendly above. 
Dine
Farmhouse Brewing Co. | 6385 Lickman Road, Chilliwack
Old Yale Brewing |  44550 South Sumas Road #404, Chilliwack
BRGR BRGR | 33758 Essendene Ave, Abbotsford
Fieldhouse Brewing | 2281 W Railway St, Abbotsford
Camp Beer Co. | 19664 64 Avenue, Langley
Trading Post Eatery | 9143 Glover Road, Fort Langley
Beatnik's Bistro | 9194 Glover Road, Fort Langley
Fraser Valley Cider Co. | 22128 16 Avenue, Langley
Shop
Minter Country Gardens | 10015 Young Road, Chilliwack
Fergies Doggie Bakery | 9372 Mill Street, Chilliwack 
Spruce Collective | Woolly Dog Alley #103, Chilliwack & 2622 Montrose Ave, Abbotsford
YES Chef | 2619 Montrose Avenue, Abbotsford
BIPOC+ Local Marketplace |  2645 Montrose Avenue, Abbotsford
Pressland General | 33120 1 Avenue, Mission
Where are you taking your loved ones this Valentine's? As always, make sure to tag #TheFraserValley in all of your adventures!