Jun 15
Celebrate Summer with these Festivals & Events in the Fraser Valley
From blossoming flowers painting the landscape brilliant pinks, yellows, reds and violets as far as the eye can see to jets roaring across the sky, races by canoe and entertaining music, the Fraser Valley is home to a diversity of top-notch, multicultural outdoor festivals and events you won't want to miss.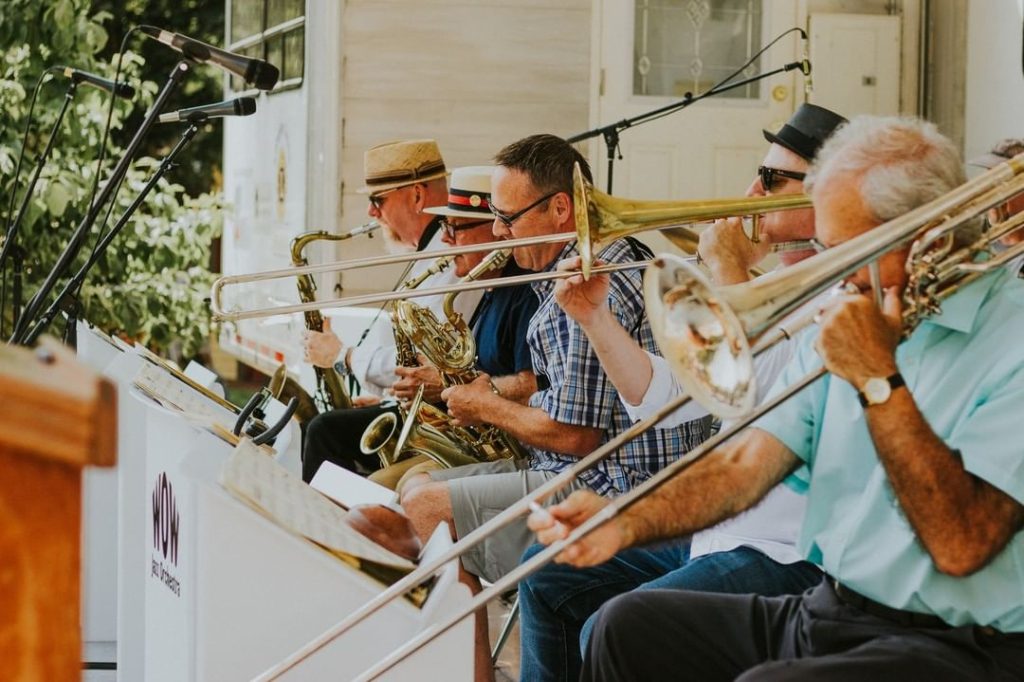 Langley
Bard in the Valley | July 7 – 17
Enjoy a Shakespeare production, Measure for Measure, and the scenic setting at Township 7 winery all at the same.
Aldergrove Fair Days | July 15 – 17
Take in a wide variety of fun activities suited for all ages including a Show 'n Shine, tractor pull, main stage, midway and so much more!
Odlum Brown Fort Langley Jazz & Arts Festival | July 21 – 24
This Festival features a combination of in-person ticketed shows and free community events with 60 bands and 300 musicians performing across eight indoor and outdoor stages.
BC Open | July 22 – 24
A premier annual three-day disc golf competition attracting about 240 amateur and professional players from all across Canada and the USA
Ribfest Langley | August 12 – 14
Live music, and loads of ribs of course!
Langley Good Times Cruise-In | September 10
The Cruise-In is one of the largest mixed car shows in Canada with over 1,000 cars on display.
Stɑl̓əw̓ Pow-Wow | September 16 – 18
The stɑl̓əw̓ Arts and Cultural Society is hosting their first annual Pow-Wow, an opportunity to celebrate Indigenous culture, traditions, music, regalia and art.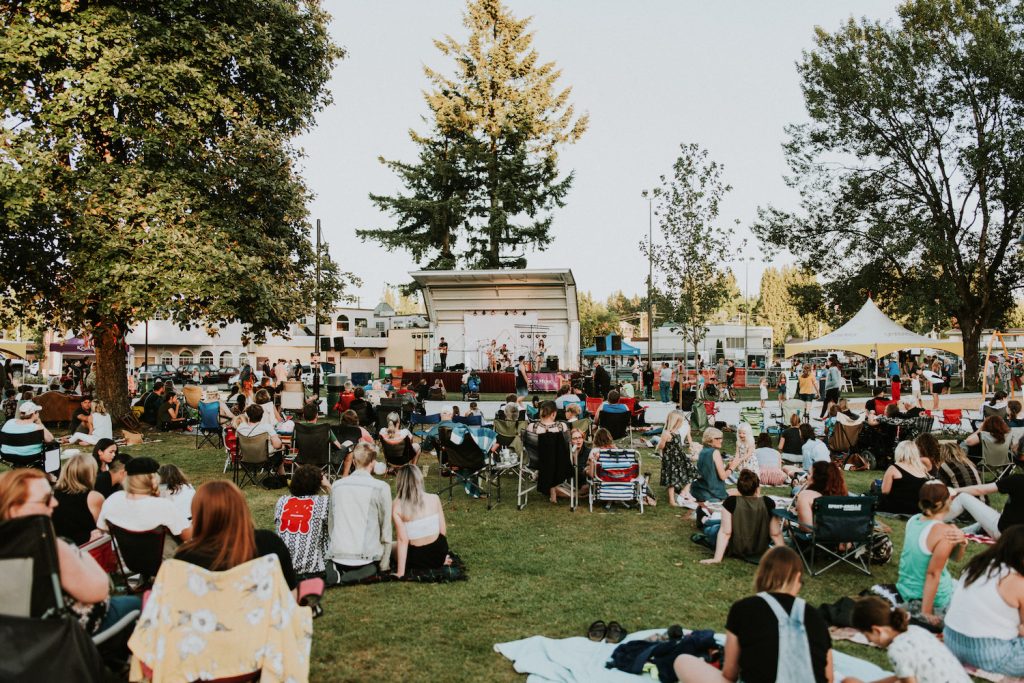 Abbotsford
Jam In Jubilee | Thursdays in July
Bop and shop with this concert series and community art market featuring a variety of live music.
BerryFest | July 16
A fun street festival celebrating berries and more. Featuring rides, entertainment, great food and more.
Agrifair | July 29 – 31
Affordable fun for the whole family! Lego, Logger show, pigs & ducks, 4-H, concerts, and demolition derby.
Bard in the Valley | August 4 to 7
Enjoy a Shakespeare production, Measure for Measure and the scenic setting at the Eco Dairy farm, all at the same time.
The Abbotsford International Airshow | August 5 to 7
A lineup of world-class military demonstration teams, civilian aerobatic performers and legendary vintage warbirds.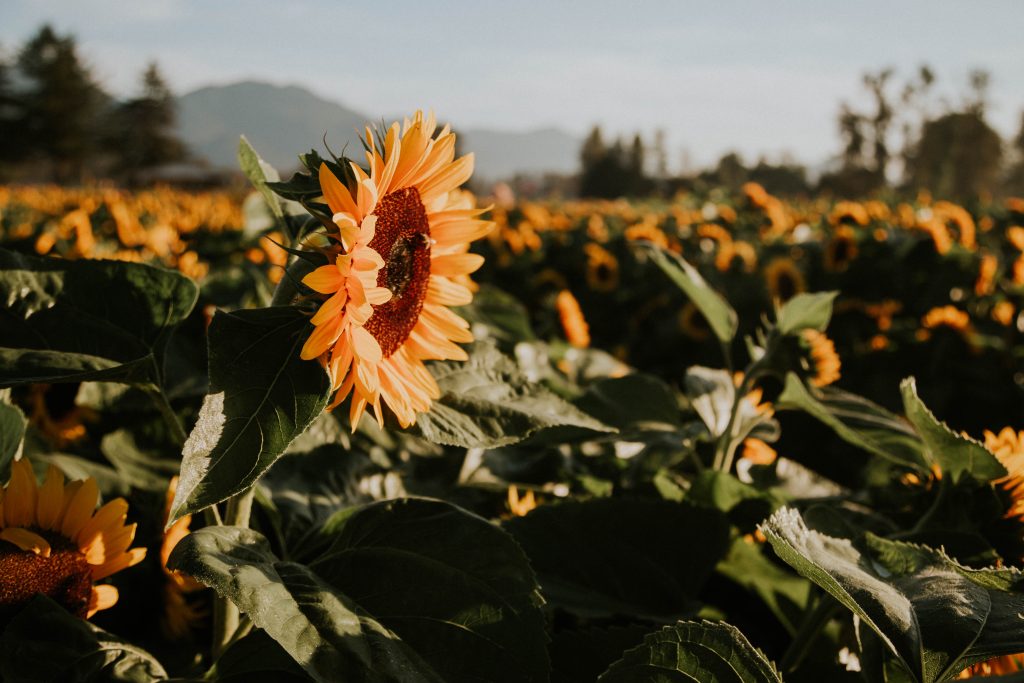 Chilliwack
Fraser Valley Classic Car Show | June 11
Come see a collection of Classic cars from the 1920's to the present. While you're there, enjoy a bite to eat at one of the on-site food trucks.
Cultus Lake Day | June 25
Featuring live music, local breweries and children's attractions, and ending with a fireworks display.
The Chilliwack Fair | August 5 – 7
Celebrating over 150 years of the Fair! Experience a full 4-H competition, home and garden judging and displays, horse shows, live music, entertainers, a marketplace, delicious food and so much more. 
The Chilliwack Flight Fest Airshow | August 20 & 21
Join in on a free, fun family event, offering the opportunity to learn about aircraft and all things aviation.
Chilliwack Sunflower Festival | Early August – September 5
Chilliwack Sunflower Festival brought to you by the creators of Chilliwack Tulip Festival. Take a stroll along our meandering pathways on 12 acres of our 60-acre farm, brimming with floral beauty.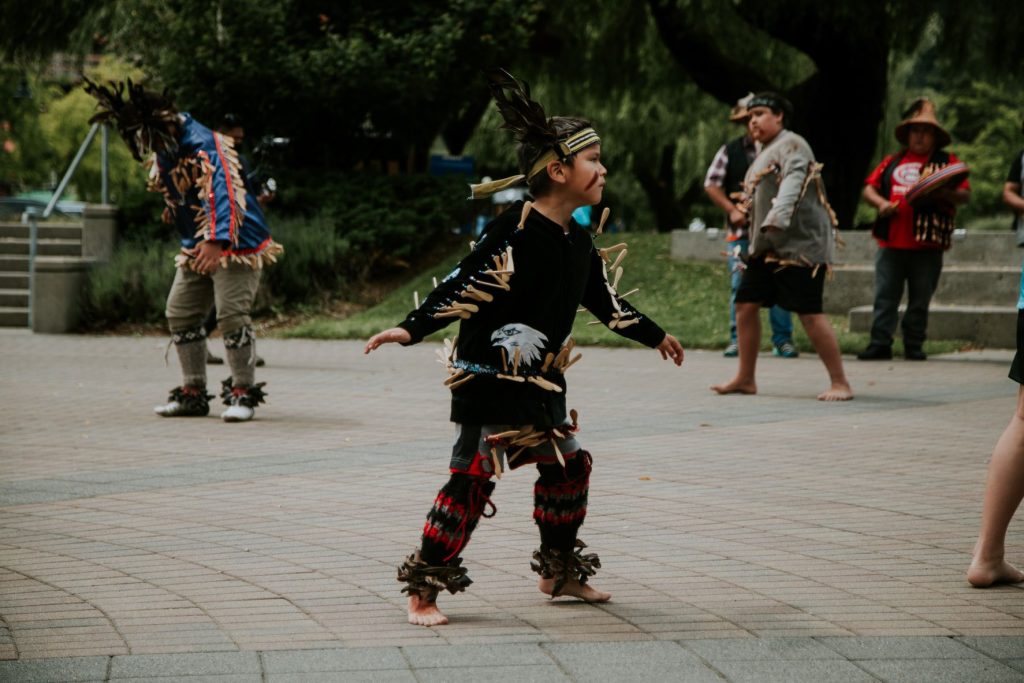 Harrison River Valley
Concerts in the Country | June 16 -18
Presented by the Harrison Festival Society, visit the Holberg Family Farm in Agassiz for three great concerts, one great venue!

Sasquatch Days | June 18 & 19
Be part of living history on the traditional territory of Sts'ailes people on the ancient village site of Qwólts, attend war canoe races, a salmon BBQ, medicine walks and more.
Canada Day | July 1
An action packed day starting off with a pancake breakfast and featuring a pet parade, entertainment, children's activities, drum making, parade, concert, and fireworks.

Harrison Festival of the Arts | July 8 – 17
Take in world music and arts with small town roots with multiple shows featuring local, national and international performers.

Kilby Historic Site Blackberry Festival | July 23 & 24
A weekend food festival for all highlighting all things berries. Shop at pop-up vendors for the weekend selling pies, jams, berry bbq sauce, and much more.
Bands on The Beach | September 3 & 4
Bringing the best local musicians in the Fraser Valley to the shores of Harrison Lake.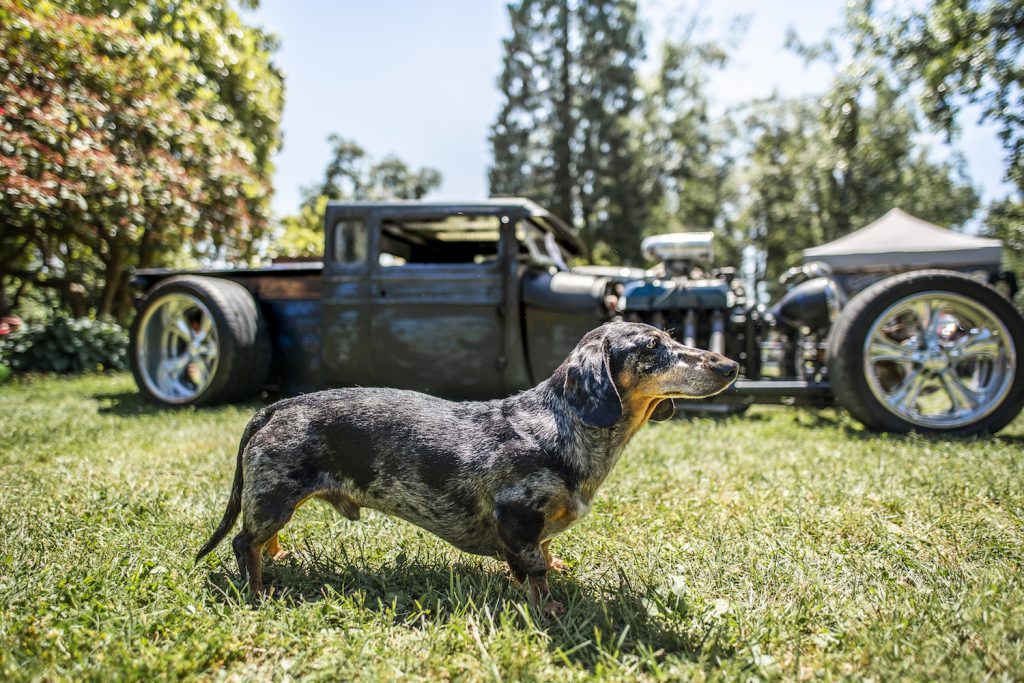 Mission
Hope, Cascades & Canyons
Show & Shine Car Show | July 1-3
Every year, classic car owners flock to Hope to showcase their vehicles. This year's event is bigger and better with a five-stop poker run and an extra day of Show & Shine.
Lights on Lightning Lake Lantern Festival | July 30
Spend the day creating your own unique lantern design and then return later that evening for a stunning display of floating lanterns. 
Hope Brigade Days | September  9-11
Since 1969, the commemoration of the early pioneer days has been a great time for family fun, featuring a parade, demo derby, ball tournament, rides, food trucks and loads more.
Thanks for joining us this summer to celebrate all the fun this season has to offer! We also invite you to experience even more tastes and sounds of the Fraser Valley with our Sun & Soil Concert Series, featuring a diverse mix of local artists and highlighting venues all across the Valley. You'll be able to celebrate with locally grown and prepared foods at estate wineries, breweries, cideries and countryside locations on a variety of dates throughout the summer.