Jun 14
Flourishing in the Valley
It's time to plan your visit to the Fraser Valley, where timeless adventures and new experiences await! Discover countless attractions and rejuvenate your senses as you savour everything from fine dining and wine trails to breathtaking outdoor adventures and agricultural tours that will bring you right back to your roots. With so much to take in, you really just HAVE to visit us!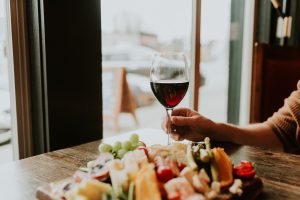 Sips & Spirits
Wine lovers, it's time to celebrate because here in the Valley you'll find over 15 wineries to enjoy. Fun fact! The Fraser Valley is renowned as one of British Columbia's most productive agricultural regions. Few are aware that it's also the province's second-largest wine-producing region, with some of our winemakers being the best in their field! But we're more than great grapes; we're also a hop-growing region with a rich history that is reflected in our fantastic craft brewery offerings.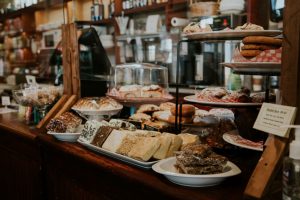 Fraser Feast
Our rich agricultural land doesn't end there, as the Fraser Valley offers flavourful  farm-to-table dining, allowing many of our local restaurants and cafes to use locally sourced ingredients in each dish. With so much to see and taste, you're truly able to create a feast for the senses, check out our Food & Wine Guide for more mouth watering recommendations!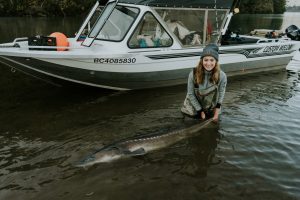 Valley Venture
Find freedom in the Fraser Valley's wide open spaces, and discover its wild and untamed wilderness. Our lakes, rivers and creeks are abundant with wildlife, where the catch of a lifetime awaits. In the heart of the richest fishing grounds, land a giant sturgeon with your friends, cast a line along a creek or hop on a charter boat for a guided fishing trip with world-class guides. 
With over 15 golf courses to choose from, regardless of your swing there is a tee waiting for you! Round up your friends for an afternoon on the greens or stop by any one of our driving ranges to level up your game. Climb to the highest mountain peak for breathtaking views that you'll wish could last forever. Pitch your tent beside a pristine lake and swim, kayak or take a moment to be at one with nature. With our Explorer to inspire you, adventure is right at your fingertips; all you have to do is reach out and grab it!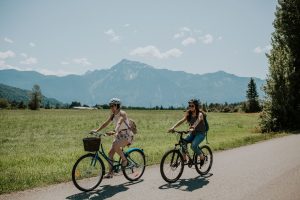 Circle Farm Tour
Get to know our many unique agri-tourism destinations as you venture through the beautiful countryside; sample award-winning wines, fill up your picnic basket with freshly baked goods, stroll through gardens and visit fabulous farm markets. The Fraser Valley's self-guided Circle Farm Tour will fill your senses and connect you with the local farmers and artisans whose roots run deep in this region. A new sense of appreciation for food, community, and craftsmanship is just waiting for you!
Come experience our way of life in The Fraser Valley; run wild, dream big and rediscover your true self, because here you aren't just living, you're thriving! Don't forget to share your experiences with us by tagging @thefraservalley on social media. 
We can't wait to see you!