Nov 7
You Don't Want to Miss This: Magic, Music, & More
As the nights grow darker, stages around the Valley light up. From music to plays, comedies, and more, there are tons of live performances catered perfectly to all interests. Take date night up a notch and listen to dreamy melodies or roar with laughter at a fun family-friendly night that the kids will love. Here are some of the live performances going on around the Fraser Valley, that will be sure to leave you in awe this upcoming season.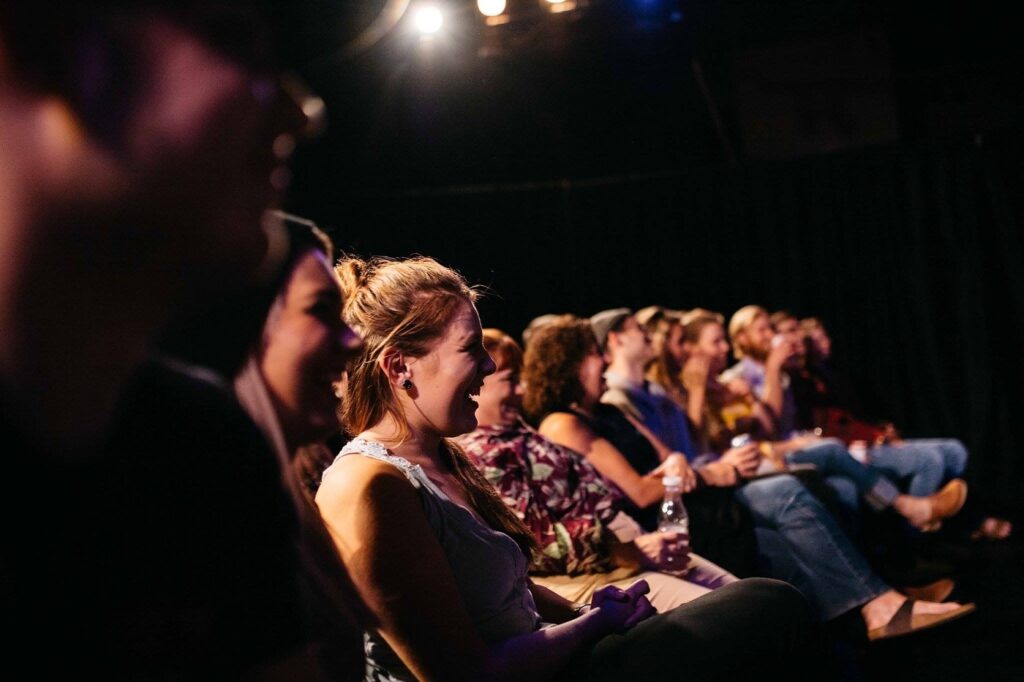 Newsies the Musical | 9096 Trattle Street, Langley
Date: November 11th & 12th 
PLAY Society is a local youth non-profit theatre company that is bringing Newsies to the Chief Sepass Theatre this November 11-12th, 2022. The show is a true story about a group of newsboys that form a union and take on Pulitzer himself in the hope to gain respect and a fair wage. This musical has huge musical numbers, extensive choreography and is filled with a talented group of Langley teens. This show is going to amaze audiences as they showcase just how talented Langley teens are. 
The Gig: New Artist Showcase | 20230 64 Avenue, Langley 
Date: November 12th
On November 12th, Bez Open Mic presents "The Gig" a new artist showcase with The UppaTones, Aaron Willms, Wayne Joyce, and Matt Netzke.
Blues Hoodoo at the Bez Arts Hub | 20230 64 Avenue, Langley
Date: December 9th
Local favourites return with a high-energy evening of funk fusion and blues. Along with tasteful cover tunes from the masters – Chick Corea, Jeff Beck, Jaco Pastorius, Herbie Hancock, and The Brecker Brothers to name a few – the band features original material that showcases its tightness, musical expressiveness, and harmonic adventure.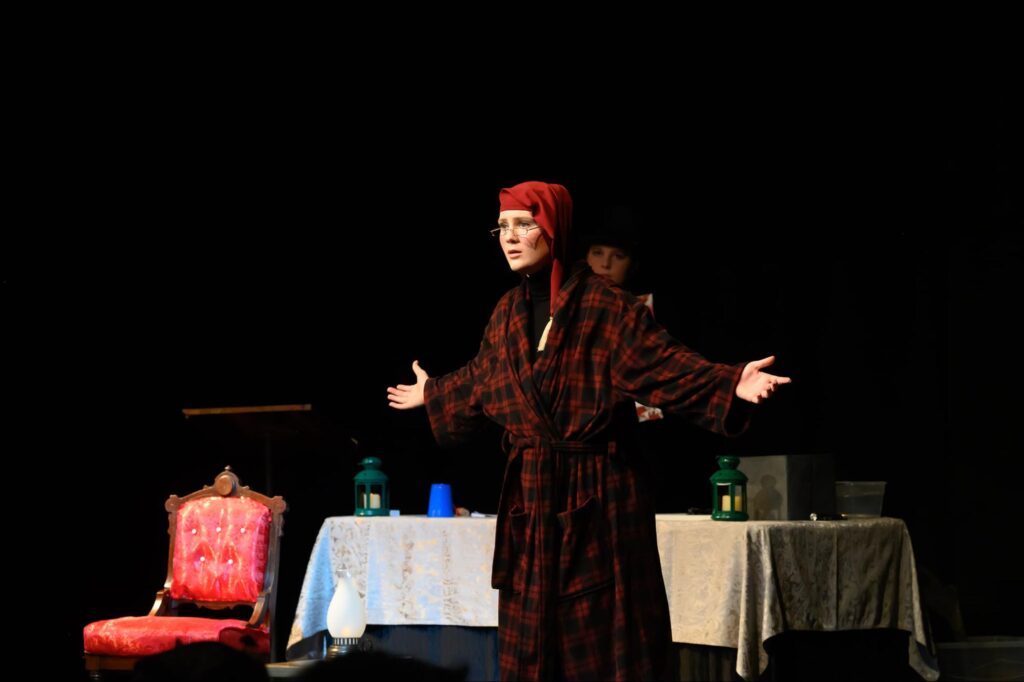 Credit: Abbotsford's Children's Theatre
The Magicians Nephew | 2329 Crescent Way, Abbotsford
Date: November 11th – 15th 
This live performance held at the Abbotsford Art Centre from November 11th – 15th is a magical tale brought to life in a visually stunning new stage adaptation that will leave audiences inspired and breathless with delight. Take a magical and breathtaking journey to Narnia, at the time of its creation. Young Digory and his friend, Polly, discover a way to explore other worlds but in doing so, inadvertently release a malevolent queen into the universe who could bring complete destruction to every world in the cosmos. This visually stunning new Canadian adaptation tells a profound story of what it means to do the right thing in the face of great evil and promises to inspire audiences of all ages.
One Love Music Festival | 1190 Cornell Street, Abbotsford
Date: November 26th
Tradex is proud to present the 1st annual ONE LOVE Music Festival headlined by Marshmello, Sofi Tukker, Sunnery James & Ryan Marciano, Daijo & more. Grab your tickets for Saturday, November 26th for a night of music, dancing & love, and celebrate an unforgettable night together. 
The Best Christmas Pageant Ever | 32315 South Fraser Way, Abbotsford
Date: November 25th & 26th
Abbotsford Children's Theatre (ACT) presents "The Best Christmas Pageant Ever"
When the director of the annual Christmas pageant breaks her leg and has to step aside, the traditional Nativity story is turned on its head when the incorrigible Herdman family takes over the play. The Herdmans are the worst kids in the history of the world! They lie, steal, hit little kids and they don't even know the Christmas story – but that doesn't stop them from taking the leading roles! Chaos and hilarity reign as the Herdmans collide with the classic Christmas story! Will it be the best or the worst Christmas Pageant ever?
A Christmas Carol | 32315 South Fraser Way, Abbotsford
Date: December 9th – 17th
Held at the Matsqui Centennial Auditorium from December 9th – 17th, and performed by one actor playing over 40 characters, this tour-de-force re-enactment of the Dickensian holiday classic will bring extra cheer to your Christmas season.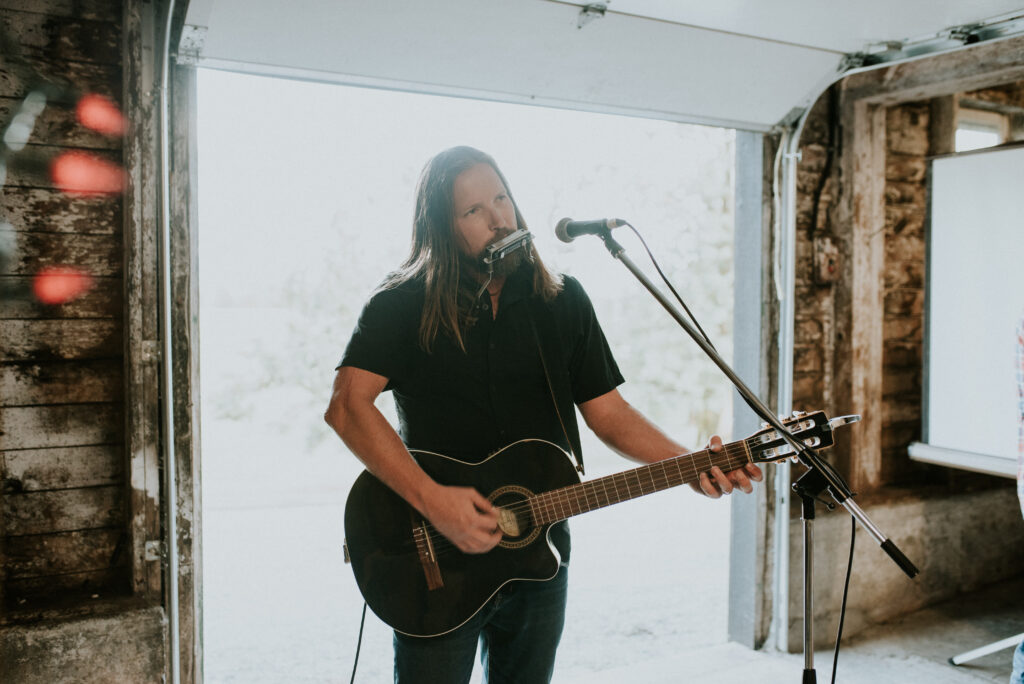 Black Umfolosi | 9201 Corbould Street, Chilliwack
Date: November 6th
Zimbabwe's greatest ambassadors share music and dance, on November 6th at the Chilliwack Cultural Centre and welcome you in to witness their stories! With beauty and enthusiasm, Black Umfolosi captivates audiences with the traditional songs and dances of Southern Africa. Their natural ability to communicate, paired with their passion in performances, has made them firm favourites worldwide with people of all ages and cultures.
Th'owxiya: The Hungry Feast Dish | 9201 Corbould Street, Chilliwack
Date: November 12th
Let yourself be swept away in the legend of Th'owxiya, an old hungry spirit that inhabits a feast dish of tempting and beautiful foods from around the world on November 12th at the HUB Internation Theatre. Th'owxiya is a tale that teaches the importance of respecting boundaries, being responsible for our own mistakes, forgiving errors, and finding the courage to stand up for what's right. This truly unforgettable Kwantlen First Nation tale steeped in tradition integrates the use of traditional Coast Salish and Stó:lō music, dance, and masks.
Proximity: A Collection of Short Works | 9201 Corbould Street, Chilliwack
Date: December 2nd
BC dance artist Joshua Beamish brings together a program of thrilling contemporary dance pieces showcasing exceptional choreography and performance in Proximity this December 2nd. Full of authenticity, an explosion of energy, and technical precision, prolific British Columbia dancer Joshua Beamish brings forth a joyous collection of dances. The program will feature two of his creations, a solo called Lost Touch performed by Renee Sigouin of Kidd Pivot and OutInnerspace Dance theatre, and Proximity performed by Sigouin and Beamish. 
Lisa Brokop's Classic Country Christmas | 9201 Corbould Street, Chilliwack
Date: December 10th
Ring in the holiday season with Lisa Brokop and a night of Christmas music on December 10th! The enduring and endearing Lisa Brokop returns to the Chilliwack Cultural Centre and she is bringing Christmas cheer with her!
Winter Harp | 9201 Corbould Street, Chilliwack
Date: December 14th 
Breathtaking backdrops, costumes, and ancient rare instruments make Winter Harp one of the most hauntingly beautiful concerts you'll ever attend! Embodying the spirit of Christmas, Winter Harp is a captivating blend of medieval splendor and dazzling music. Be transported to a magical world with magnificent aesthetics, the performer's luxurious medieval attire, and beautifully hand-carved instruments. Through the mixture of well-loved carols, medieval folk music, classical hymns, and more, Winter Harp is an enthralling experience that will once again bring the beautiful and tranquil heart of winter this Christmas to Chilliwack on December 14th.
A Celtic Christmas | 9201 Corbould Street, Chilliwack
Date: December 17th
Feel the holiday spirit with A Celtic Christmas featuring the North Shore Celtic Ensemble!
The North Shore Celtic Ensemble invites you to join them for a spirited and heartwarming Celtic Christmas! In their very own West Coast Celtic style. This lively blend of strings, wind instruments, and percussion will put an unforgettable spin on your Christmas season this December 17th. 
A Zaniac Christmas | 9201 Corbould Street, Chilliwack
Date: December 18th
Celebrate the holiday season with a bit of magic, juggling, music, and a lot of laughter on December 18th! Alex Zerbe, the Professional Zaniac moves like a rubber band from one end of the stage to the other in this Christmas extravaganza as he returns to the Chilliwack Cultural Centre! Having been cracking jokes on stage for over fifteen years, Alex Zerbe's shows zigzag between a comedic onslaught of absurd ideas and odd skills. From juggling bowling balls to slicing vegetables in half with playing cards, everything he does is sure to entertain the whole family.
Bria Skonberg | 9201 Courbould Street, Chilliwack
Date: December 23rd
With bold horn melodies and sultry vocals, Chilliwack's own Bria Skonberg returns to her hometown! New York City-based Juno award-winning jazz trumpeter and vocalist Bria Skonberg will perform songs inspired by the holidays, along with classics and original tunes on December 23rd.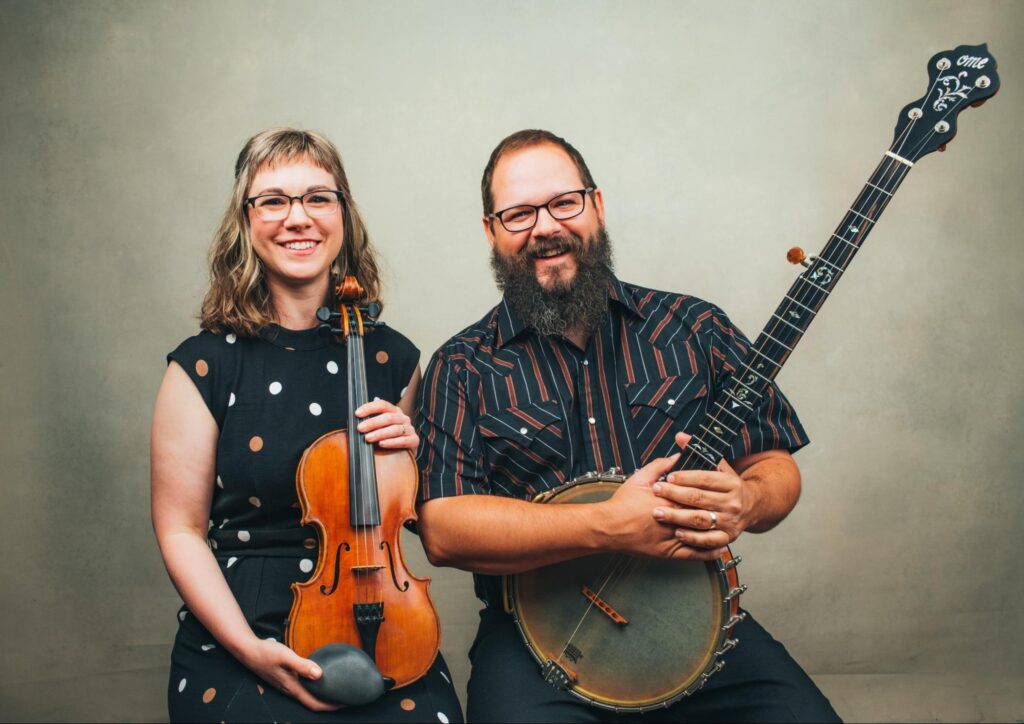 April Verch and Cody Walters | 290 Esplanade Avenue, Harrison
Date: November 26th
One of Canada's most recognizable fiddle players with superb banjo and vocal harmonies will be playing in Harrison on November 26th at the Harrison Memorial Hall!
The CP Holiday Train |  Pioneer Avenue, West of Highway 9, Agassiz
Date: December 17th
At 5:30 pm on December 17th, the CP Holiday Train will be pulling into Agassiz. The concert runs from 5:45 pm to 6:15 pm and features performances by MacKenzie Porter & Virginia to Vegas.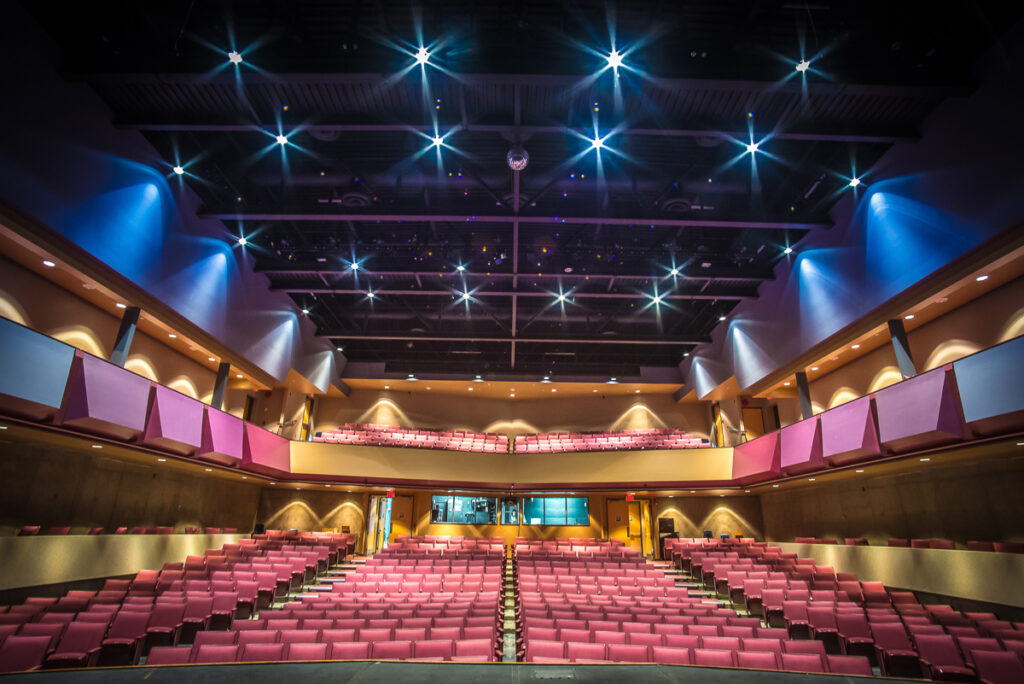 Hocus Pocus: A Night of Wonder | 33700 Prentis Avenue, Mission 
Date: November 12th
Join The Rotary Club of Mission & The Pacific Coast Associations of Magicians for a night of wonder & magic on November 12th! World-class talent will astound, astonish and entertain you with their feats of magic.
The Barra MacNeils: An East Coast Christmas | 33700 Prentis Avenue, Mission 
Date: November 19th
One of the most beloved concerts on the seasonal circuit, the Barra MacNeils East Coast Christmas features a highly entertaining mix of traditional seasonal fare along with entertaining stories and new musical twists; stamped with their lush harmonies and intricate instrumental stylings, and get into the Christmas spirit on November 19th.
Mission Coffee House Concert Series | 33700 Prentis Avenue Mission
Date: November 19th & December 10th
Mission Coffee House brings joy to the community with its intimate concert series of live music. Sit back, relax and listen to featured local artists, such as house band MarKaren Music, with all ticket proceeds benefiting the featured artists and youth music programs in our community.
The Nutcracker | 33700 Prentis Avenue, Mission 
Date: December 10th
The Fraser Valley Dance Academy will be presenting the Nutcracker "reimagined" on December 10th at the Clark Theatre. The whole family will enjoy the magic of this traditional winter performance with colourful and exciting dances, costumes, and more.
First Folk Fridays | 33211 North Railway Avenue, Mission
Date: First Friday of Every Month
Held on the first Friday of the month, root music will be playing at Mission's newest brewery, HUBco. Come for great live music, food, craft beer, and more!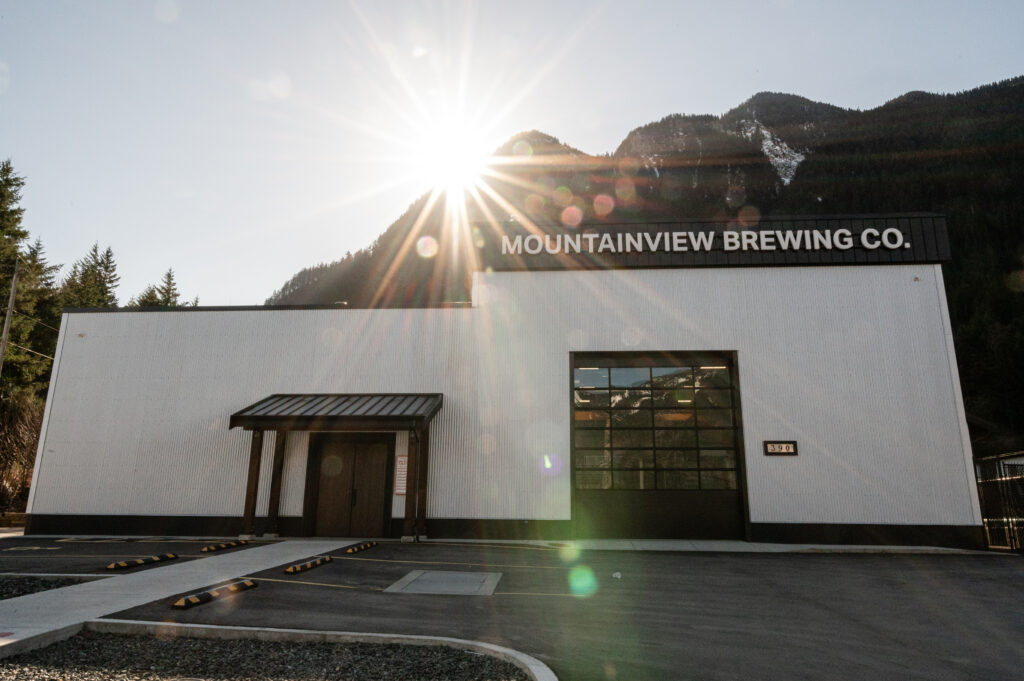 Mountainview Brewing Co. 2nd Birthday Party | 390 Old Hope Princeton Way, Hope
Date: November 19th
Celebrate Mountainview Brewing Co. turning two on November 19th. With live music from the Unbranded, food and drinks specials including a new beer release!
What performance is calling your name? Make sure to tag #TheFraserValley in all of your upcoming adventures around the Valley this season.