Oct 17
Autumn Harvest Dinner on the Circle Farm Tour
Ah, sweet autumn – the season of crisp mornings, cozy sweaters, and changing colours. Hot summer weekends spent rushing to find the best camping or beach spot have transitioned into a slower pace and cooler temperatures – a great time for warm gatherings and comfort food. Autumn is also the perfect opportunity to taste the flavours of the fall harvest in the Fraser Valley, with ingredients freshly picked from local farms and gardens. The shops, restaurants, and farms on the Circle Farm Tour are serving up a bumper crop of everything you could possibly need to celebrate this delightful time of year. Read on for everything you'll need to craft an unforgettable fall gathering!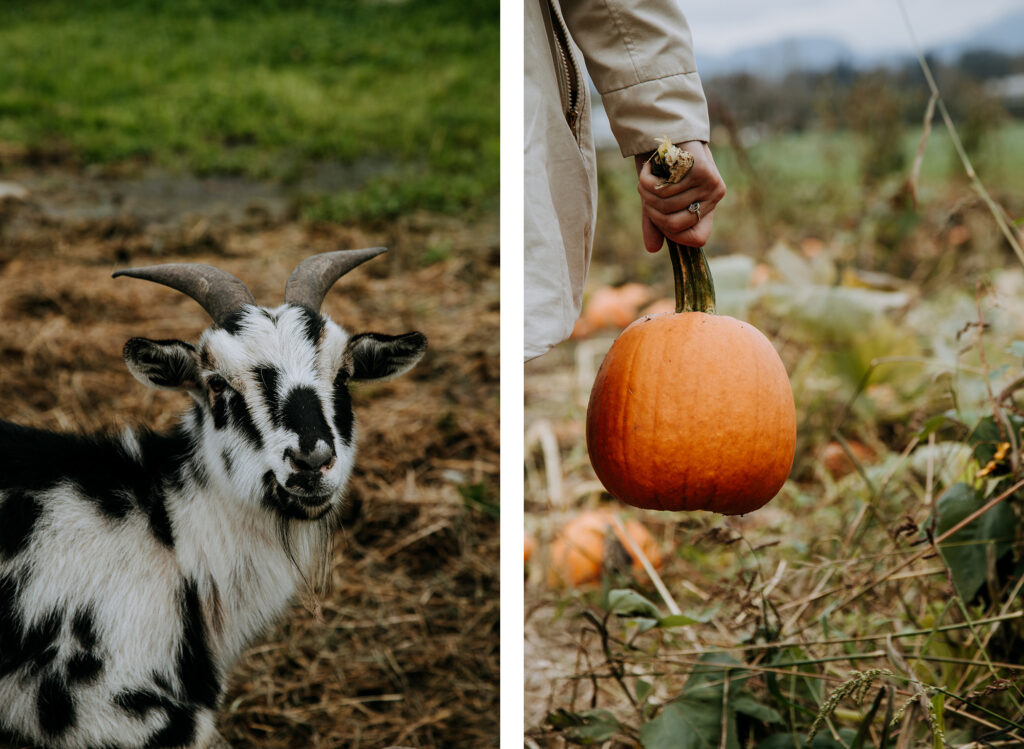 Autumn Activities
Before you settle in for a fall feast, pack up your friends and family and head to Eagle Acres Dairy & Pumpkin Patch for fun on the farm! Enjoy a covered hayride out to the pumpkin patch, where you'll find 25 vibrant varieties of pumpkins and gourds! Pick your favourite to carve for Halloween or decorate your front porch with. Meet over 200 friendly farm animals, including chickens, pigs, cows, rabbits, horses, and dogs.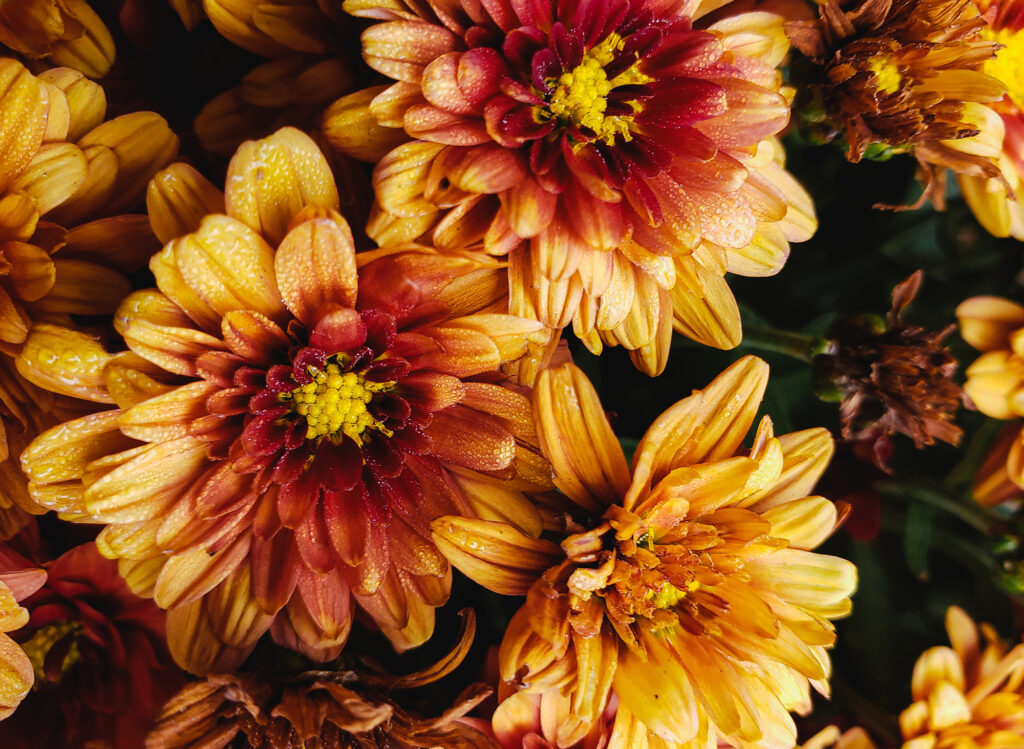 Fall Décor
The rich, earthy tones of fall naturally lend themselves to striking fall décor, and you'll find a unique variety at Little Mountain Garden Centre in Chilliwack. From whimsical, farmhouse chic to modern pieces, Little Mountain offers the latest décor for every home or yard. Choose jewel-toned corncobs and a colourful variety of pumpkins and gourds to make a fall display on your porch. Find a unique gift, floral bouquet, or fall plant for a dinner party host. With 20,000 square feet of retail space filled with seasonal plants & pots, bird feeders, giftware, candles, clothing, décor, and much more, you'll have a wealth of inspiring choices to welcome autumn to your living space.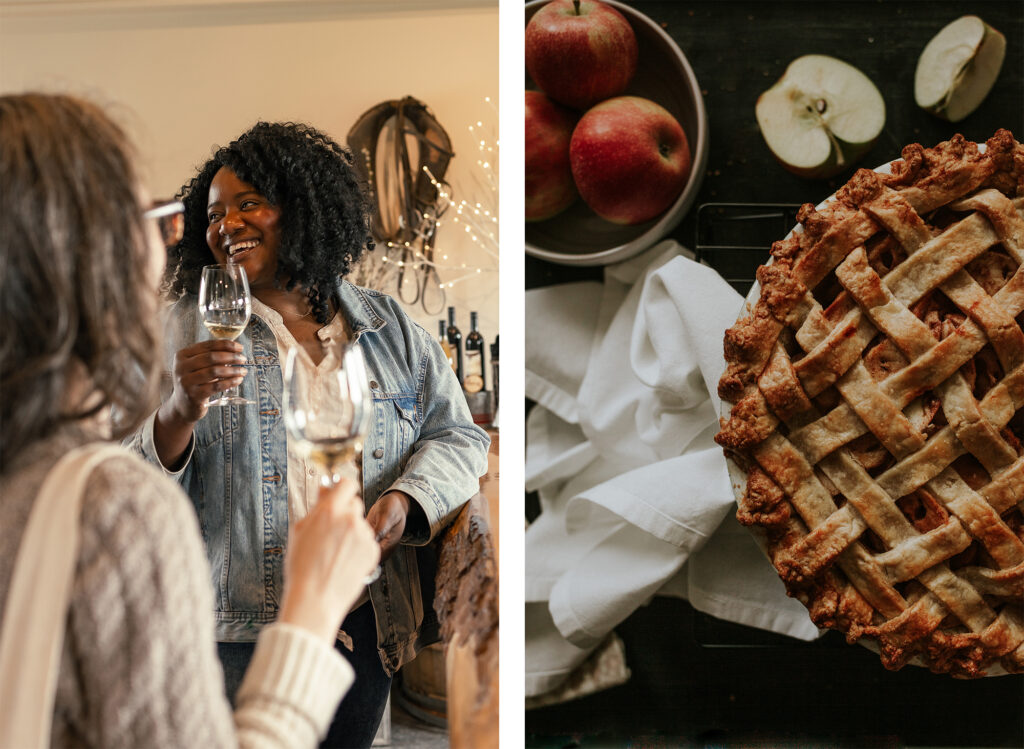 Sips and Sweets of the Season
Enjoy a social sip that flaunts the best in Fraser Valley flavours! Singletree Winery, in Abbotsford's Mt. Lehman region, offers an extensive wine portfolio made with the bountiful grapes grown by the Etsell Family. You'll find something for every wine connoisseur, from sparkling wine to robust reds, light and crisp whites, and delicious rosé. Or, if beer is more your thing, pick up some of the freshest brewed beers around from Locality Brewing. Locality Brewing takes pride in growing the barley and hops right on the family farm, as well as brewing on-site, for authentic field-to-glass crafted beer. Try a unique limited release like a Ginger Saison – the consummate autumn sip – or Blackberry Blueberry Sour, bursting with fruit flavour.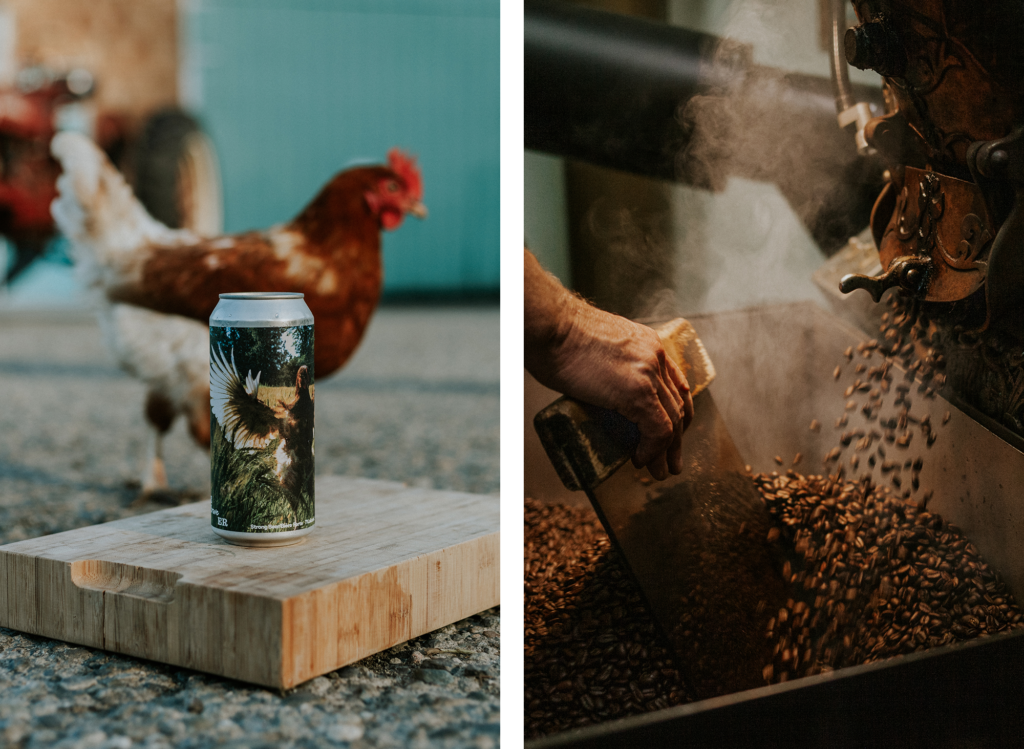 For the classic taste of fall, pick up some crisp, sweet apples from the Applebarn Country Store at Taves Family Farms. You'll find over 10 varieties of apples grown on their lush 6-acre orchard. Their apples are ideal for an afternoon snack – or even better – baked into a flaky-pastry, mouthwatering apple pie! The best apple pie recipe comes directly from the Taves Family themselves: find Grandma Alice's Famous Apple Pie recipe here. In the Country Store, you can also purchase Taves homestyle apple butter, pumpkin butter, and even freshly-made apple pie filling ready to go! And the perfect mate to an apple pie? A piping hot, rich mug of coffee brewed from The Back Porch's organic, fire-roasted coffee beans. From light to dark roast, blonde to bold, you'll find your favourite cup of caffeine here (and decaf too)!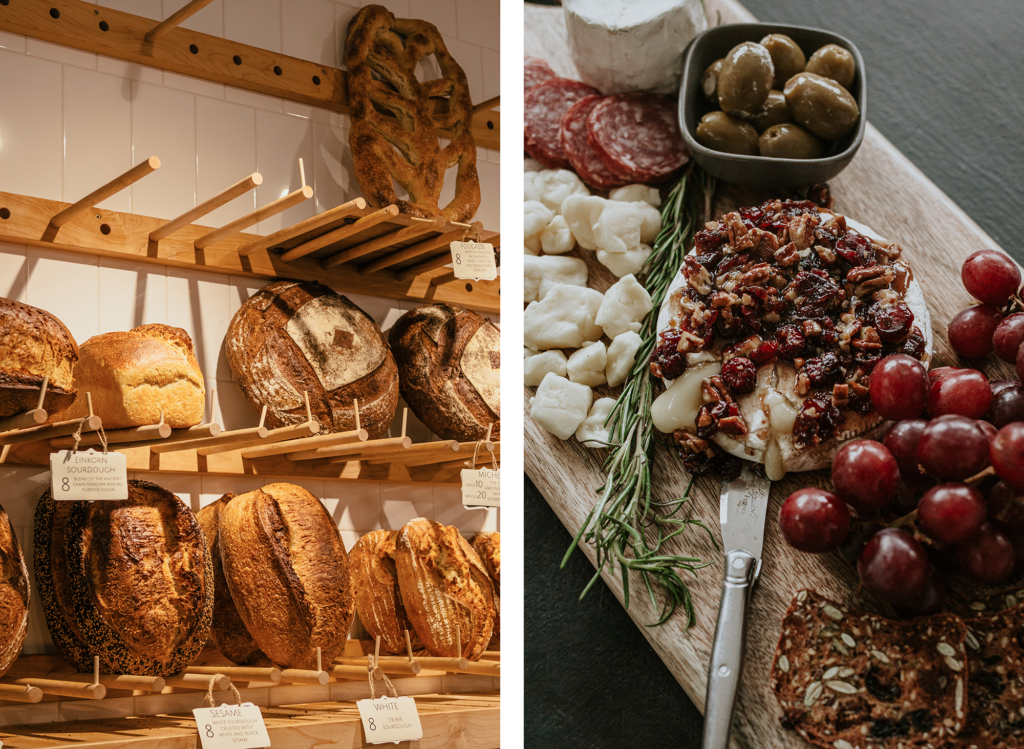 Dinner Delights
Everyone loves a beautifully presented charcuterie board, and cheese is an essential item. Then there are cheese appetizers, from cheesy crostinis to dips, and don't even get us started on ooey-gooey baked brie! The Farm House Natural Cheeses offers handmade artisan cheeses made from the whole milk of the farm's own dairy cows and goats.  In their farm shop, you'll also find a great selection of locally made jams, crackers, honey, and more – ideal for that charcuterie board, wine and cheese night, or fall picnic.
Bread is life – is that a saying? If not, it should be! Anita's Organic Mill will help you rediscover the simple joys of baking with their extensive variety of organic flours, including cake & pastry flours, whole grain (spelt, rye, and buckwheat), sprouted, blends, and certified gluten-free products. They also carry pancake and waffle mixes. Bake the perfect crusty loaf for your meal, or spend quality time baking cookies with the kids.
Fresh produce is key to delicious dishes, and Hofstede's Country Barn has made it their priority to provide direct-from-the-farm local fruit and vegetables as long as the season permits. With 20+ years spent building relationships with local farmers and growers, they provide the highest quality produce to make your recipes shine! Even in the off-season, they continue to source the best produce to ensure delicious fruits and veggies year-round.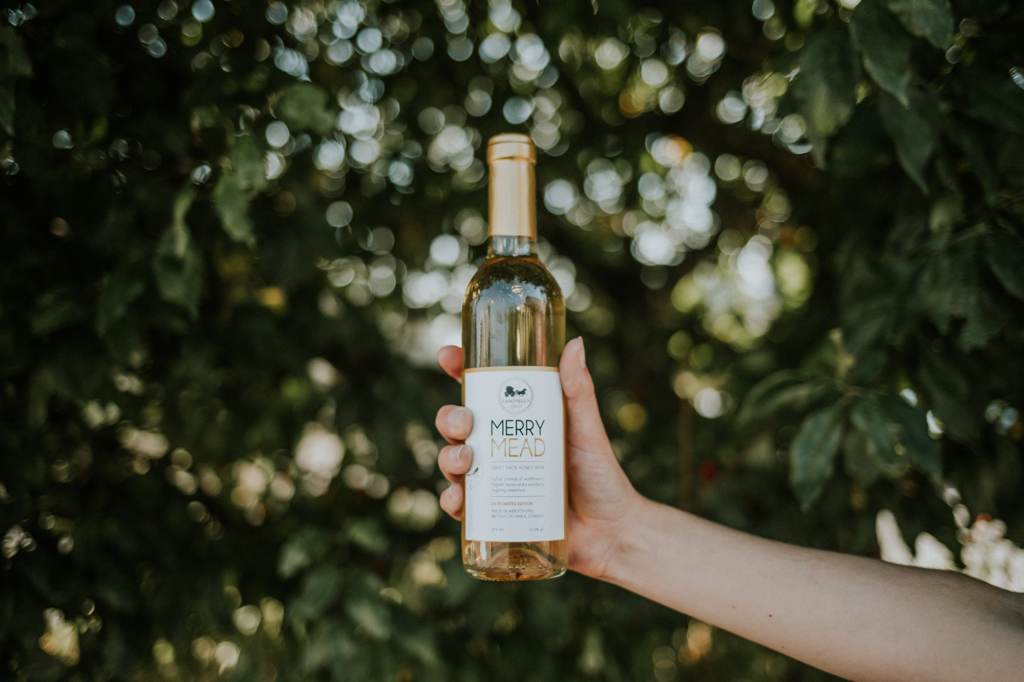 Now, for the main course – Ralph's Farm Market has you covered with their in-store, full-service meat shop, Meridian Meats & Seafood. You'll find craft butcher products like fresh, Fraser Valley free-run chicken, 100% grass-fed beef, fresh pork straight from Chilliwack and the surrounding communities, seasonal items like free-range turkeys, and a full-service meat counter.
For a finishing touch to make your main dish a culinary delight (honey-glazed turkey or ham, anyone?), you'll want to stop into Campbell's Gold Honey Farm & Meadery, a family-owned farm and apiary. Their bees collect nectar from local flowering plants like pumpkins, clover, cranberries, lavender, blueberries, blackberries, raspberries, and wildflowers. This results in subtle flavour variations in the honey. Additionally, they offer a range of specialty honey, including creamed and flavoured (for example, garlic, ginger, cinnamon, chocolate & loads more) and liqueur varieties Amaretto, Black Currant, Grant Marnier, Drumbie, and Spiced Rum – all wonderful flavours to add a splash of fall spice to your meat dish.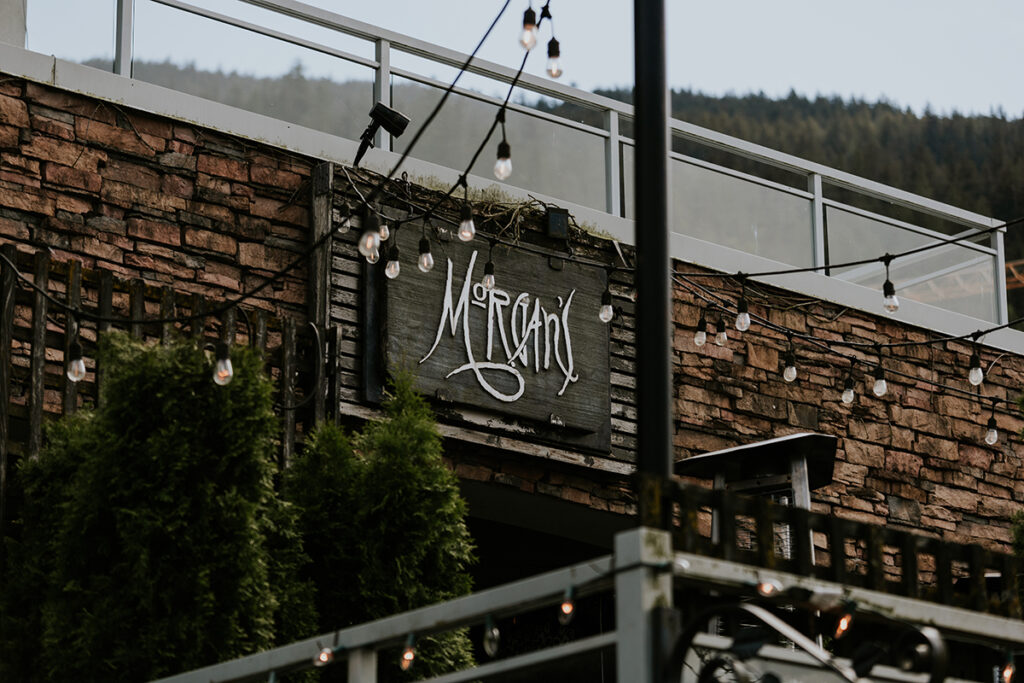 Treat Yourself!
If whipping up a meal like a wizard isn't your forte, or you simply want a break from cooking, a visit to Morgan's Bistro is in order! With waterfront views, friendly staff, and an inviting atmosphere, you'll settle right in… and we haven't even mentioned the best part…the incredible gourmet food! Your tastebuds will sing at the delightful flavour fusions that come from masterfully combined ingredients. Crafted with west coast flair, your meal will be cooked to perfection and beautifully plated. The best part – freshly harvested, locally sourced ingredients ensure your dinner is of exceptional taste and quality (and you won't have to wash the dishes)!
Circle Farm Tour Stops Mentioned in this Story
Hofstede's Country Barn | 45796 Luckakuck Way, Chilliwack 
Anita's Organics | 7697 Lickman Road (in the Local Harvest Market), Chilliwack
Little Mountain Garden Centre | 47558 Yale Road, Chilliwack
The Farm House Natural Cheeses | 5634 McCallum Road, Agassiz
The Back Porch | 6116 Golf Road, Agassiz
Morgan's Bistro | 160 Esplanade Avenue, Harrison Hot Springs
Locality Brewing | 7111 – 252 Street, Langley
Ralph's Farm Market | 22728 Fraser Highway, Langley
Eagle Acres Dairy & Pumpkin Patch | 8796 – 240 Street (Rawlison Crescent), Langley
Applebarn at Taves Family Farm | 333 Gladwin Road, Abbotsford
Campbell's Gold Honey Farm & Meadery | 2595 Lefeuvre Road, Abbotsford
Singletree Winery | 5782 Mt. Lehman Road, Abbotsford
Now you're all ready to set tastebuds (and hearts) aglow! We have just one question – can we be invited? Explore our website to learn more about our Circle Farm Tour partners. And don't forget to tag us in your autumn adventures at #TheFraserValley or @TheFraserValley, we can't wait to see them!