Oct 25
Immerse Yourself in the History of the Fraser Valley
Visiting museums and historical sites are a great way to explore and learn more about the Fraser Valley. Learn the history and heritage of local communities when you check out a museum exhibit or immerse yourself back in time at a historic site. 
Experiences range from listening to Indigenous interpreters tell centuries-old stories at the Fort Langley National Historic Site to taking a walk through Canada's oldest Sikh gurdwara at the Sikh Heritage Museum. The Fraser Valley is rich in history and heritage to explore and experience on your next trip.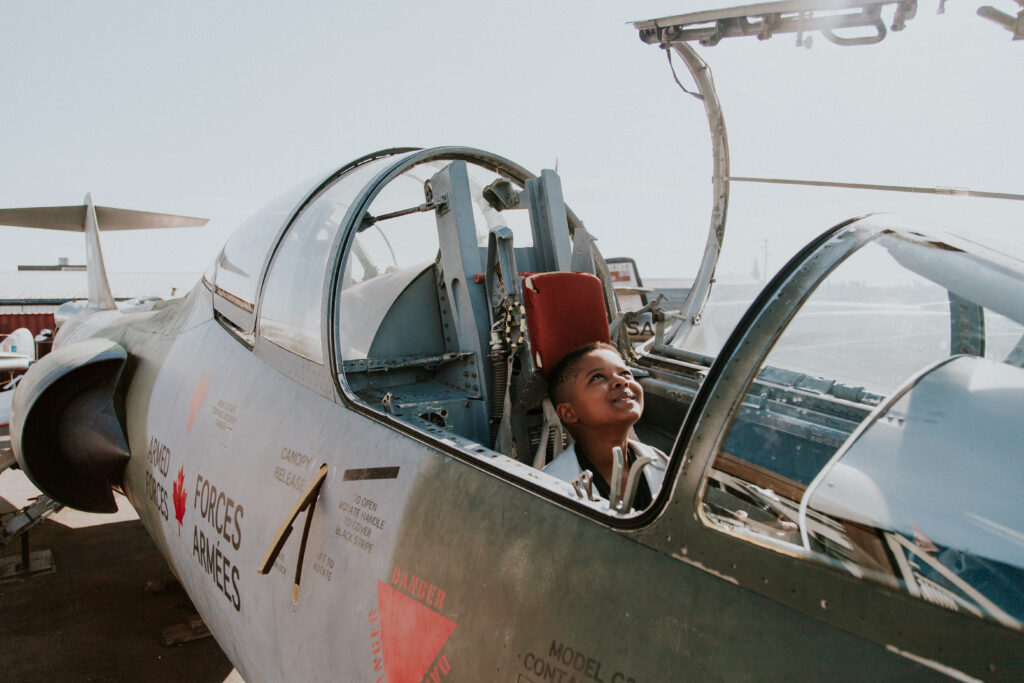 Canadian Museum of Flight | Hangar #3 – 5333 216th Street, Langley
In the early 1970s, a group of aviation enthusiasts made a move to stop the exodus of historic aircraft leaving Canada for the U.S. and Europe. This group pooled their resources, to acquire as many of these aircraft as possible. The Canadian Museum of Flight and Transportation was incorporated, as a non-profit society, in March 1977.
Fort Langley National Historic Site | 23433 Mavis Avenue, Langley
Rising from the mist of the Fraser River, the palisades of Fort Langley stand tall. Inside the walls, rough-hewn timber buildings recreate the rugged 1800s. See where Hudson's Bay Company fur traders mingled with California gold prospectors and hear Indigenous interpreters tell century-old tales. Feel the blast of the musket fire, pan for gold dust dreams, and dress up to play a historic trading boss.
BC Farm Museum* | 9131 King Street, Langley 
The BC Farm Museum is a place where the past greets the present, through the vibrant stories of the pioneer settlers of the Fraser Valley. Agriculture is indeed alive and well throughout the province, especially in the Fraser Valley.
Alder Grove Heritage Society & Telephone Museum | 3190 271 Street, Langley 
A 1910 BC Mills building is home to the Telephone Museum and Aldergrove's community archives. The museum and society are run by volunteers who share an interest in preserving the local heritage and making it available for others who may want to research family and local history. The museum's telephone collection is extensive and features telephones from throughout the years, as well as other telephone-related history and objects.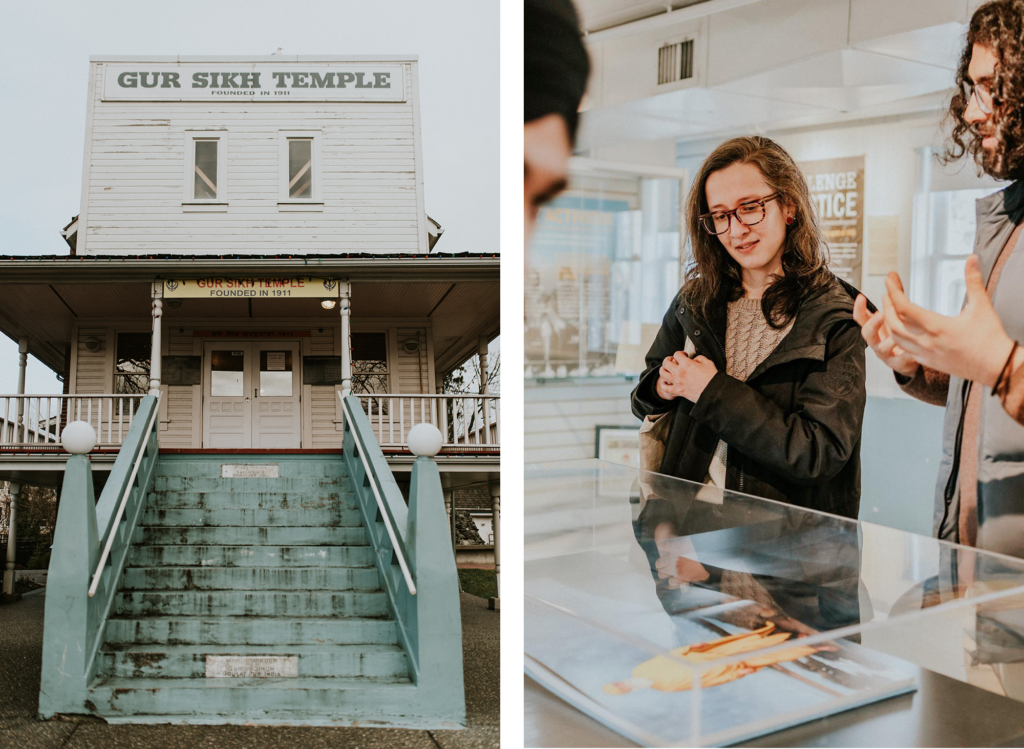 Gur Sikh Temple and Sikh Heritage Museum | 33089 South Fraser Way, Abbotsford
The Sikh Heritage Museum was founded and opened in 2011 as part of the Centennial Celebrations of the Gur Sikh Temple (est. 1911). Since its founding in 2011, the Museum has put on various exhibits ranging from subjects including The Ghadar Revolution, Sikh Feminism, the Komagata Maru, The Sikh festival of Hola Mohallah, and South Asians and Hockey.
In 2020, the Temple received the Ecclesistical Insurance Cornerstone Award (Resilient Historic Places) from the National Trust for Canada in recognition of being a historic place that exemplifies resilience, significance and benefit to the community.
The Reach Gallery Museum | 32388 Veterans Way, Abbotsford
"Voices of the Valley" is The Reach's permanent community museum exhibition, where the events that have impacted the community since the time of settler colonization are reflected through the use of artifacts, photographs, and primary documents. Significant historical themes are interwoven with personal stories that infuse the exhibition with lived history. A series of icons placed throughout the exhibition identify important interconnected concepts and remind us that multiple factors have influenced growth and change in the community as seen today.
Trethewey House Heritage Site (Heritage Abbotsford) | 2313 Ware Street, Abbotsford
Trethewey House was built in 1919 for B.C. lumber baron Joseph Ogle "J.O." Trethewey. The Heritage Abbotsford Society leads various programs and activities aimed to engage and promote Abbotsford's history and heritage to visitors and residents of all ages, including the young and the young at heart.
Mennonite Heritage Museum | 1818 Clearbrook Road, Abbotsford
The Mennonite Heritage Museum's permanent exhibit hall illustrates the story of the Mennonites spanning 500 years, beginning with the Anabaptists of the 16th century. You can re-live the often tumultuous story from Zurich in Switzerland to the Netherlands, across northern Europe to Poland/Prussia, then Russia, and finally, Canada.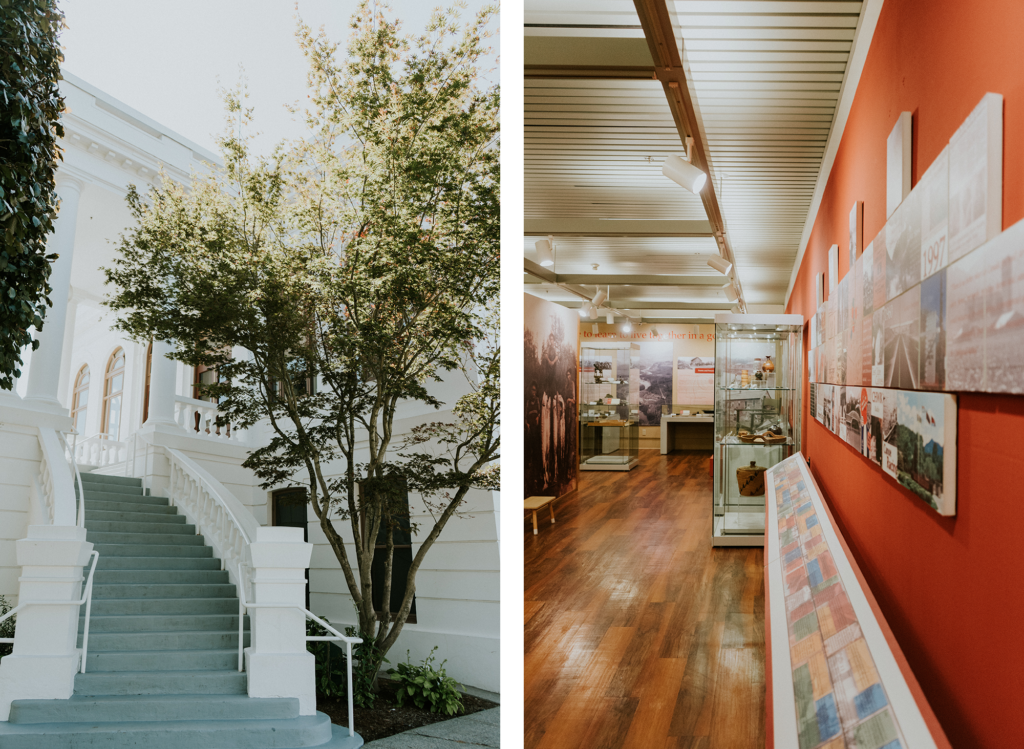 Chilliwack Museum & Archives | 45820 Spadina Avenue, Chilliwack
The Chilliwack Museum exhibition galleries feature temporary exhibits that focus on aspects of Chilliwack's human and natural history, culture, and heritage. Feature exhibits are rotated annually and showcase artifacts from their collections, as well as from the community.
Oliver's Tearoom in Dickens Sweets & British Museum | 45945 Alexander Avenue, Chilliwack 
This shop and museum are named after one of England's most prolific writers, Charles Dickens. Take a trip down memory lane depicting the golden years of the British way of life as it used to be as you visit over 10,000 square feet of all things British. Come visit their tea room, sweet shop, and bakery.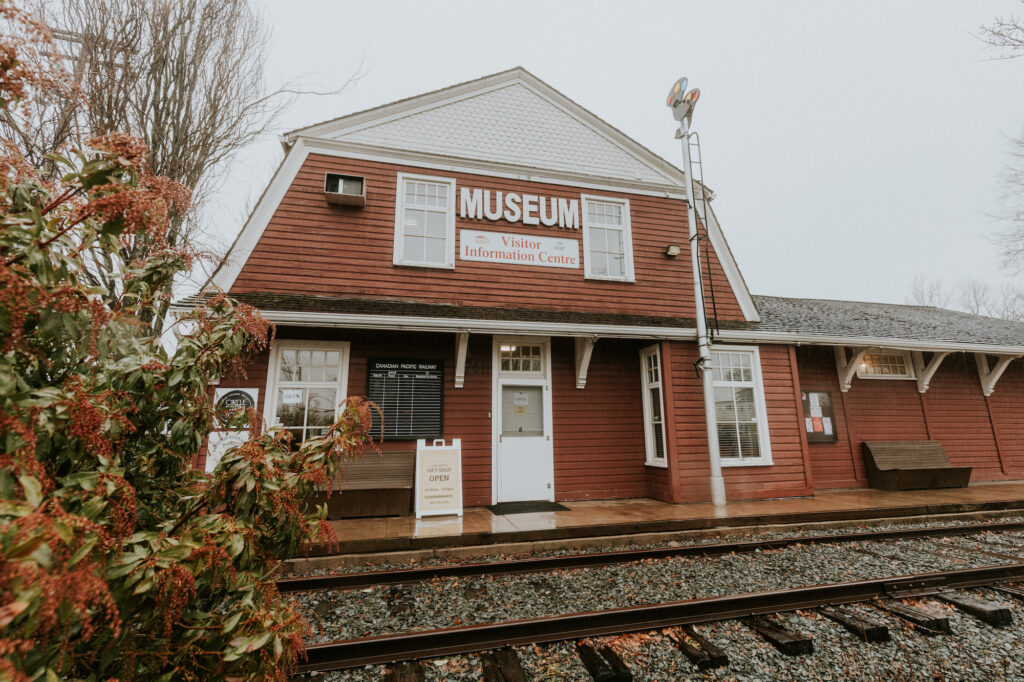 Agassiz Harrison Museum | 7011 Pioneer Avenue, Agassiz 
The Agassiz-Harrison Museum & Visitor Information Centre is situated in the heart of downtown Agassiz and is one of Canada's oldest wood Canadian Pacific Railway (CPR) stations. 
Kilby Historic Site* | 215 Kilby Road, Harrison Mills
You will be pleasantly surprised with the preservation of the only remaining buildings of a once-thriving mill town from the turn of the last century. Costumed interpreters encourage you to step back in time as you relive history during your visit. Whether visiting the shopkeeper in the general store or having a conversation with the farmhand, you will experience firsthand just how life was in the 1910s in rural British Columbia.
Sasquatch Museum | 102-160 Lillooet Avenue, Harrison Hot Springs
Visit this Sasquatch Museum and dare to believe. Located in their Visitor Information Centre, the museum will lead you through compelling artifacts, history, witness accounts, science, lore, and myths. After visiting the Museum, you'll want to check out their gift shop featuring local books on the Sasquatch, local collectibles, and Harrison-themed souvenirs.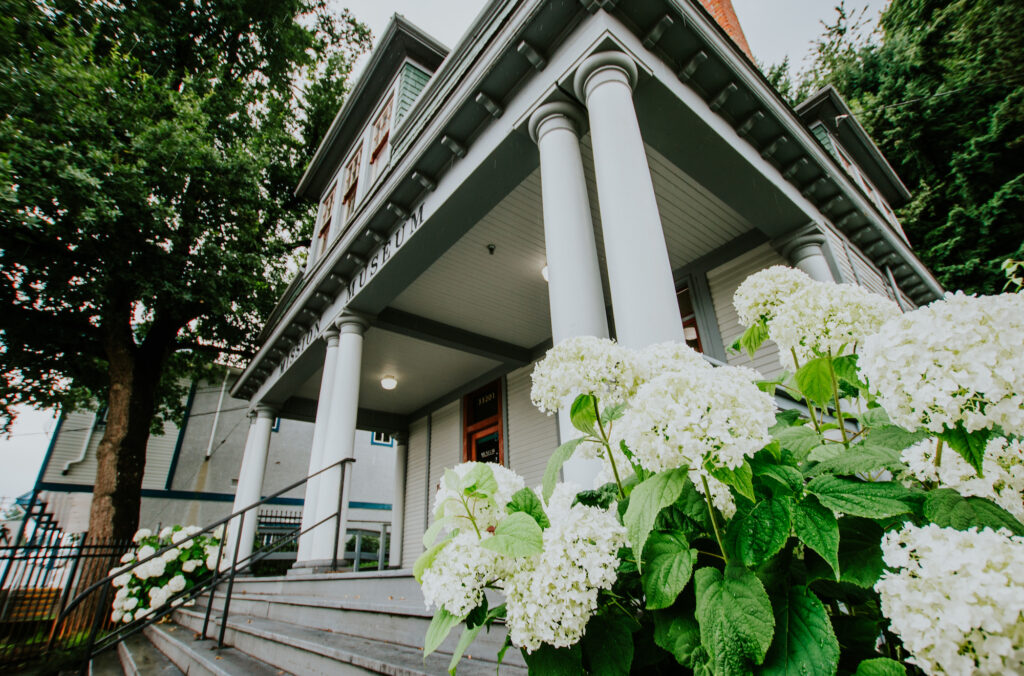 Mission Museum | 33201 2nd Avenue, Mission
The Mission Museum features exhibition displays that aim to preserve the history of Mission by way of the collection, preservation, documentation, research, and interpretation of three-dimensional objects related to the community's history, making it available to all people through exhibits, events and public programming. Their collection consists of over 10,000 objects which have been donated over the years by businesses, organizations, and individual members of the community.
The Powerhouse at Stave Falls* | 31338 Dewdney Trunk Road, Mission
This 100-year-old powerhouse is an incredibly well-preserved look at a former generating facility that created electricity for thousands from 1912-2000. Take a walk through the historical displays, electricity demonstrations, and many interactive exhibits that make this an incredibly special place to visit. In addition, the Powerhouse is a National Historic Site of Canada filled with archival photos, artifacts, and the original mechanical and electrical components which helped power the province.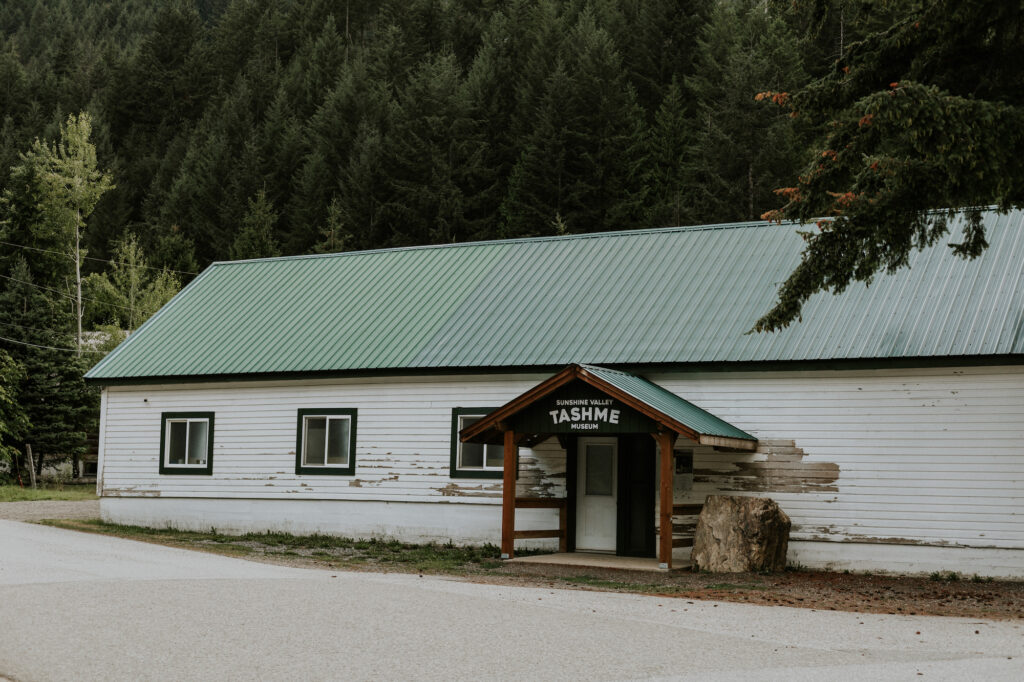 Sunshine Valley Tashme Museum | 14781 Alpine Boulevard, Hope 
Tashme was Canada's largest of 10 Internment camps and seven official self-supporting sites that Japanese Canadians were forcibly relocated to during WWII. In August 2016, to honour and share the story of Tashme, the Sunshine Valley Tashme Museum was established in the original Tashme butcher shop. With 2,000 square feet of exhibit area, artifacts and displays, it also showcases a historic replica "shack" which brings you back to the time of Tashme for an authentic look into daily life.
Tuckkwiowhum Village | 46292 Tuckkwiowhum Road, Boston Bar
Tuckkwiowhum Village (pronounced Tuck-we-ohm) is a First Nations heritage site and village and it's name refers to the site being known as a "great berry picking place" and still boasts rolling hills and lush forests of wild huckleberries, blueberries, and medicinal plants. This heritage site and village offers guests the opportunity to experience the Nlaka'pamux village lifestyle before the arrival of European culture. Whether you're looking for a peaceful weekend getaway, a quick stop on the way through the canyon, or to immerse yourself in our rich lifestyle and culture, you'll find what you're looking for at Tuckkwiowhum Village.
Yale Historic Site* | 31187 Douglas Street, Yale
Step onto the grounds of the Yale Historic Site, and step back in time! With its spectacular backdrop of soaring Cascade Mountains, Yale Historic Site's pristine and peaceful surroundings stand in direct contrast to its wild-west, gold-rush past. 
We hope you take advantage of all these unique opportunities to engage with the history of the Fraser Valley on your next visit. Don't forget to tag us and use #TheFraserValley in all of your experiences!
*Please note that some museums and historical sites are open seasonally. Check their websites for opening dates.