Apr 27
Beyond Bubbles Wine Tours
Sip, socialize, and savour the best Fraser Valley flavours on a Winery or Mixed Craft Tour with Beyond Bubbles Tours! Grab your friends and spend a day traveling down the backroads of the Fraser Valley to scope out some of the valley's best drink destinations. Taste our world-class local libations and find your favorite drop!
Neighbouring the Okanagan Valley, the Fraser Valley's uniquely mild coastal climate and rich soils allow a diverse range of crops to be planted, nurtured, steadily ripened and harvested each season. Beyond Bubbles' Wine Tours offer the opportunity to expand your palate and get a behind-the-scenes-look at the fascinating journey from grape to bottle. Or choose a Mixed Craft Tour featuring wine, cider, beer, and spirits. Whichever you choose, you can sit back, sip, and relax, knowing you'll get roundtrip transportation. Your trip also includes pre-booked tastings, all flight and tasting fees, chilled bottled water, and a selection of photos as a memento of your day!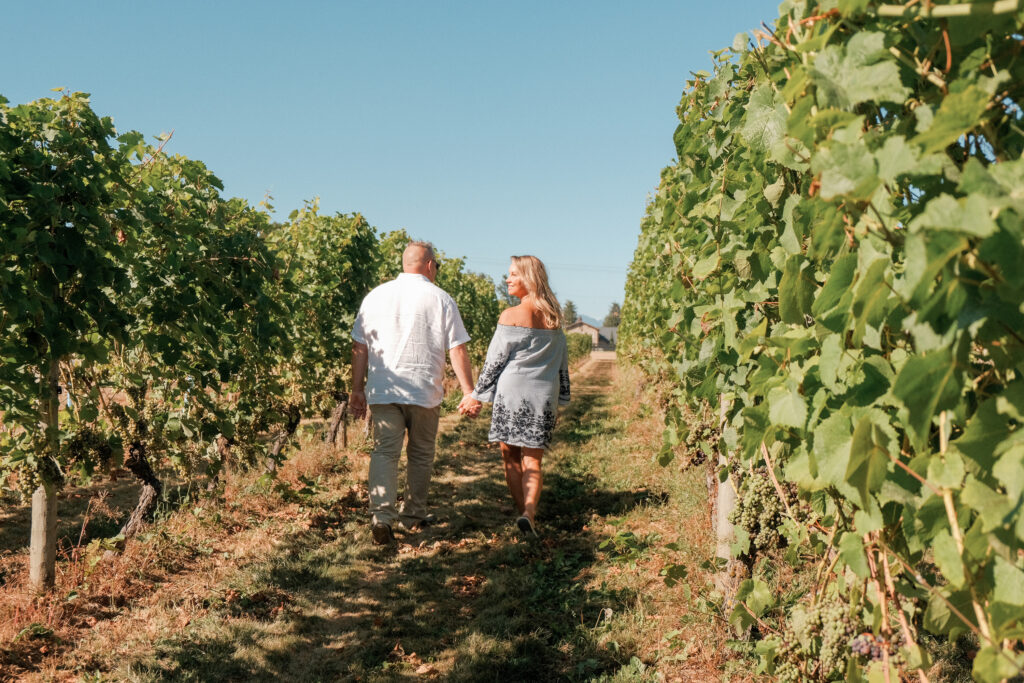 With expert knowledge of the skill and artistry behind winemaking, brewing, and distilling, your tour guide will elevate your experience. Sip alongside your favourite people: tours are booked privately, with just you and your crew!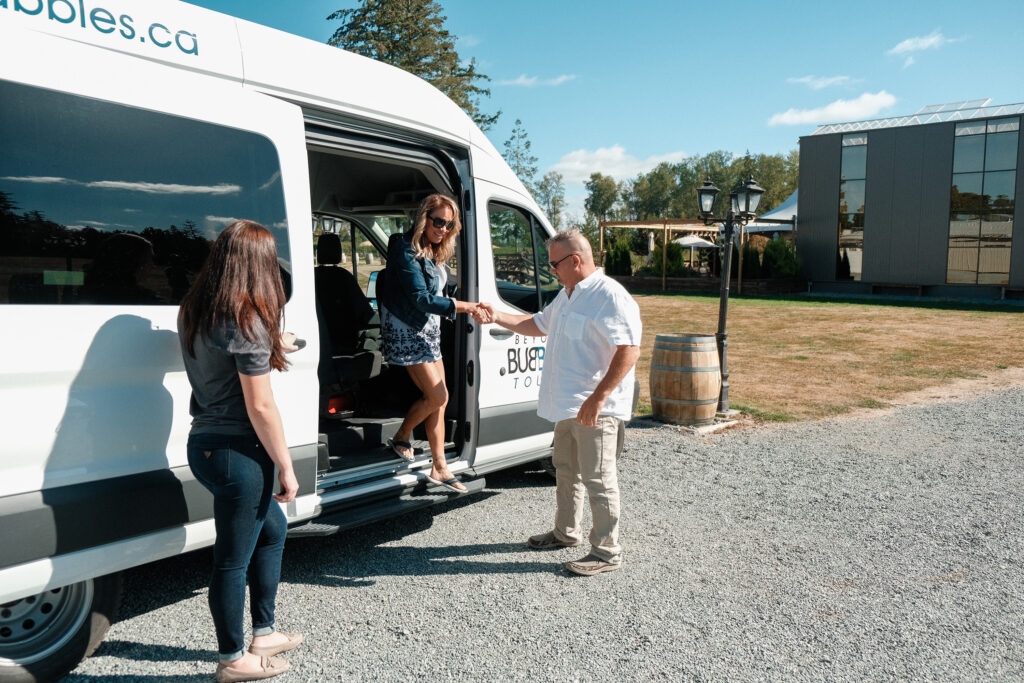 WINE TOURS
Mountains of Wine Tour features three winery stops in the Mt. Lehman area, known for its cool-climate wines and spectacular mountain scenery. 
Valleys of Wine Tour visits four wineries in the Campbell Valley wine region, an area known to produce exceptional sparkling wines. 
Beyond the Bubbles Tour stops at four wineries and includes a barrel room tour, two reserve-level tastings, and either a production area tour or vineyard walk. This is the tour for those who have always wanted to learn more about the fascinating science of winemaking.
The above tours include time for a lunch stop – bring a picnic lunch, purchase a restaurant meal, or a charcuterie offering at the winery. 
Afternoon Sip Tour offers a shorter midday or afternoon tour with three wine tastings and no lunch stop. 
MIXED CRAFT TOURS
Local Libations (Abbotsford) or Local Libations (Langley) includes four stops combining area cideries, breweries, distilleries, and wineries, with time for a lunch break. 
Whether a friends' group, family, bachelorette party, corporate retreat, special occasion, or no occasion at all – Beyond Bubbles Tours' dedication to your comfort and enjoyment will leave you with lasting memories (and excitement about touring again soon)!