Wild Child – Family Fun in the Fraser Valley
The Fraser Valley, with its rich farmlands, wild nature, and abundance of attractions for all ages, is a place for the young and the young at heart. The region is dotted with parks and multi-use trails that offer an intimate connection with nature and a chance to stretch those legs year-round. Celebrate each season in unique ways, with a raft of kid-friendly fun parks, events, farm tours, outdoor adventures, and holiday-themed activities that keep the whole family entertained. Here are a few family-friendly activities to explore.
Spring and Summer: Waterparks, Farm Tours, and Animal Visits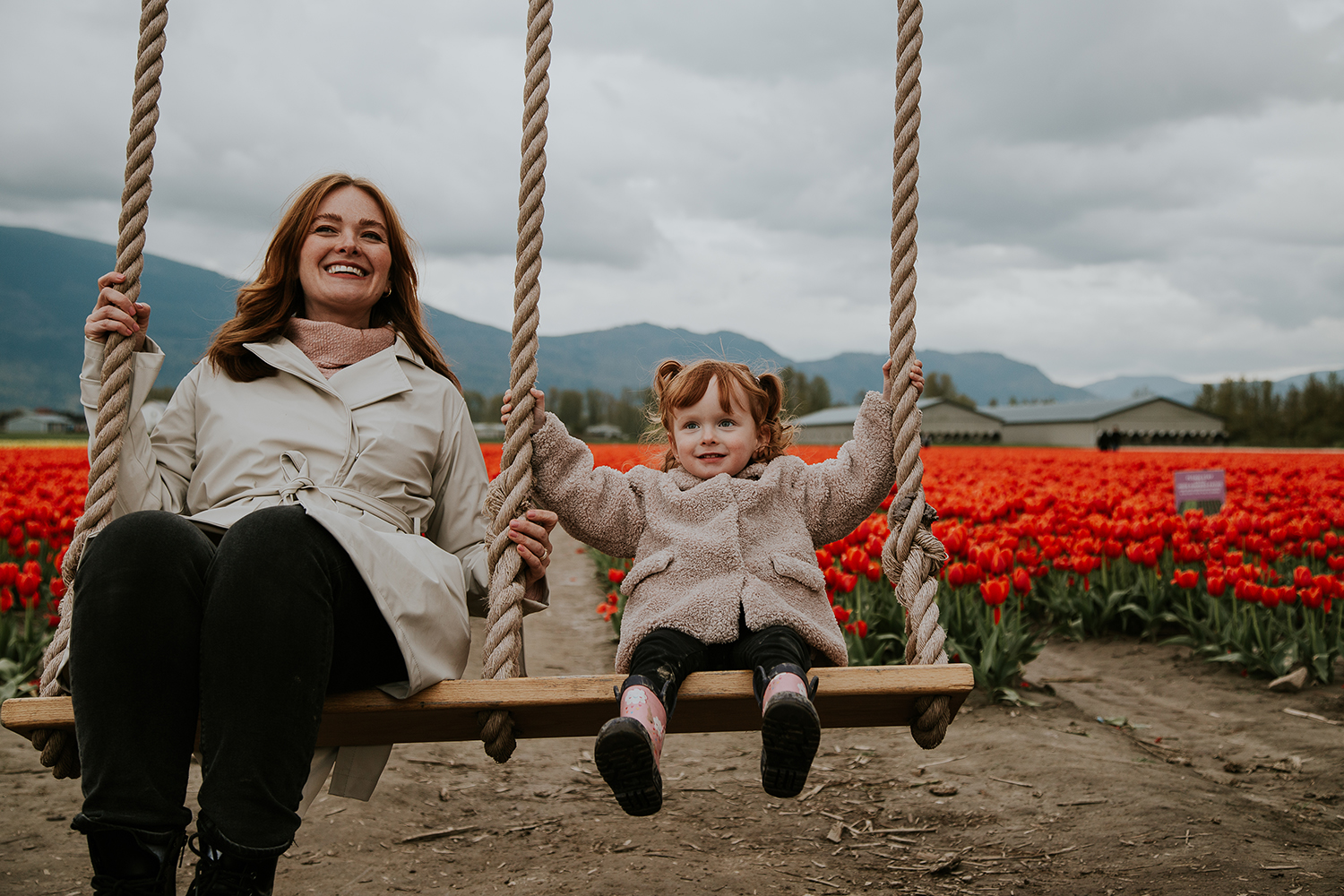 During spring and summer, the Fraser Valley countryside comes alive with vibrant flowers and fresh crops. New life is welcomed into the world in fields and forests alike.
Rally the kids for a Circle Farm Tour, four community-themed maps featuring a curated list of self-guided stops at farms, fairs, markets, and special events. Along the way, you'll meet alpacas and pick berries (or eat berry pie) in Langley, visit a trout hatchery in Abbotsford, tiptoe through tulips and bounce on a jumping pillow in Chilliwack; plus, meet goats (and try their tasty cheese) in the Harrison River Valley. There's plenty for big kids too, including wine, cider, and beer tastings.
Discover the fascinating world of the animal kingdom at the Greater Vancouver Zoo in Aldergrove. The 120-acre property is home to 140 species, many of which have been rescued, donated, and orphaned. This is a great place for people of all ages to learn about ecology and conservation.
Castle Fun Park in Abbotsford will resume operations in early-Summer 2022. Families can bond over interactive games and activities like bowling, golf, batting cages, a shooting gallery, laser maze, and remote control boats.
Journey eastward to Cultus Lake Waterpark and Adventure Park, a beloved family destination since 1984. With rides like "Radical Rapids" and "Valley of Fear" the waterpark (which runs June to mid-September), is poised to deliver heart-pumping fun. The theme park, which opens May long weekend, offers a variety of laugh-inducing rides for all ages, including the ever-popular Bucky's Bumper Boats, Buckin' Bronco, and Ribbit.
Harrison Water Sports, located in Harrison Hot Springs, offers an inflatable floating water park and Sea-Doo Rentals. If you feel like taking your family BBQ to the next level, hire a boat with a grill and enjoy the float life on Harrison Lake.
Fall and Winter: Holiday Activities, Nature Encounters, and Snow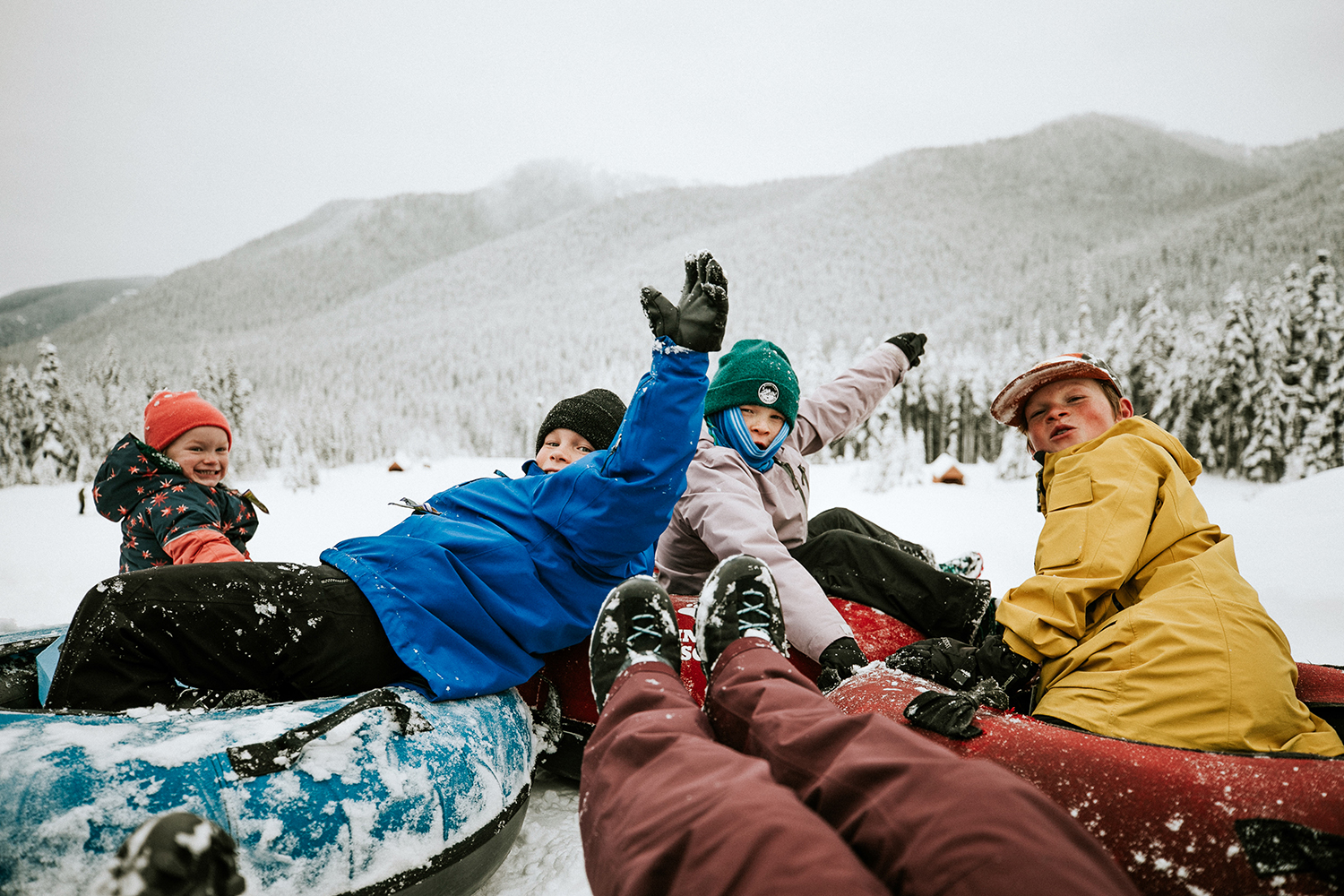 Cooler months in the Fraser Valley bring us stunning wildlife encounters, a seasonal bounty, holiday celebrations, and snowy adventures.
Autumn is a time for rebirth and growth. See the circle of life up close as you witness the salmon run at Inch Creek Hatchery near Mission between October and November. This keystone species is key to nourishing our forests and wildlife, including eagles.
Return once more to your favourite family-run farms on the Circle Farm Tour to celebrate the fall harvest and enjoy holiday-themed activities. Spiced apple cider and pumpkin patches, corn mazes (choose between friendly or haunted), and Christmas holiday activities brighten the days of winter and fall.
When the snow begins to fly, don your outdoor gear and venture on a family trip to Sasquatch Mountain Resort in the Hemlock Valley or Manning Park Resort for tubing, skiing, and snowshoeing. These quaint and charming winter escapes offer quieter slopes and an intimate ski getaway for all ability levels.
No matter what time of year you visit, the Fraser Valley has the recipe for lasting memories and a reconnection to the wild child in all of us.