A Guide to Exploring Art Galleries and Displays in the Fraser Valley
Art can help us better understand the world and see life with fresh eyes. Begin your inner journey with outer discovery when you visit the murals, galleries, and displays of the Fraser Valley. Fuel your creative side by visiting these must-see art hotspots in the region.
Langley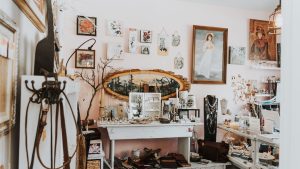 The Township of Langley's rich heritage lends itself to creative inspiration no matter where you look. The town is home to a number of art galleries and antique shops that pay tribute to both the community's rich past and its exciting present.
Wander through a gallery dedicated entirely to handmade collectable Teddy Bears or view the glittering treasures of a goldsmith. Then, discover curated works produced in Langley and across Canada at fine art studios and galleries dotted all over town. View the complete list to begin your journey.
Abbotsford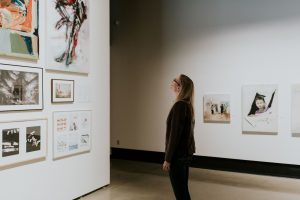 The multicultural city of Abbotsford inspires a vibrant array of art and culture experiences. Stroll through historic downtown and explore colourful murals amidst the quaint boutiques and cozy coffee shops. 
Celebrate the city's athletic history at the Abbotsford Sports Hall of Fame, which showcases Olympians, Canadian Football League players, coaches, volunteers, and high-ranking amateur athletes. 
The Metzger Collection, which features replicas of artifacts from 18 global museums, and the Kariton Art Gallery are also noteworthy stops along your Abbotsford art quest. 
Chilliwack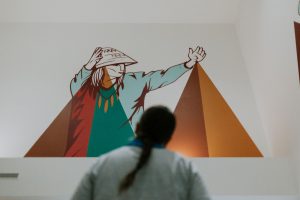 Chilliwack's spectacular natural backdrop has inspired art and culture for many generations, beginning with the Stó:lō people who have been stewards of the land for thousands of years. 
Indigenous artisans continue the tradition of craftsmanship, balancing traditional and contemporary techniques. The S'ólh Téméxw mural by Carrielynn Victor is the first stop along the Chilliwack Art Trail. This stunning piece on Princess Avenue across from Wooly Dog Alley consists of 4 panels, the first of which depicts the tragic story of ancestor Louie Victor. Stó:lō Gift Shop is another great place to explore Indigenous culture and purchase hand-crafted items.
The Chilliwack Cultural Centre is not only a great space to take in a performance or participate in an art camp, but also a bucket list visit for art lovers. The Chilliwack Visual Artists Association curates the O'Connor Group Art Gallery within the centre featuring a rotating list of exciting exhibitions year-round.
Harrison River Valley
The Harrison River Valley, with lush countryside dotted by farms, has its own share of off-beat artsy adventures to explore. 
Harrison Hot Springs is an epicentre for Sasquatch sightings, dating back to ancient times with the Sts'ailes people. Follow the Sasquatch Trail, a self-guided tongue-in-cheek tour of the various statues and landmarks that celebrate the hairy character. While exploring town, swing by Qwólts Park to view a vibrant Indigenous mural featuring the mythical being who they call sa:sq'ets.
The Ranger Station Art Gallery, which boasts lakefront views, has been supporting local artists in the Agassiz-Harrison region for over 45 years. Check out their selection of resident artists and pop-up exhibits. Just a 15-minute stroll away, the Canwest Art Gallery on the Lake, features a selection of 40 fine artists. Drive just a couple minutes out of town to enjoy fresh-roasted coffee as you shift through hand-crafted ceramics and antiques at the Back Porch.
Mission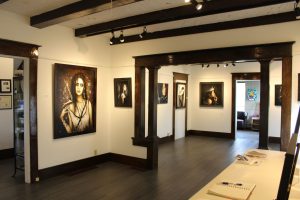 As the home to singer Carly Rae Jepsen and TikTok creator Powfu, Mission is no stranger to the artsy crowd. Swing by the city's signature Big M sculpture to get a flavour for the community. Created by local artists Dean and Christina Lauze, the innovative installation is an homage to Mission's historic past and connection to forestry, the railroad, and river. 
Next, check out the stunning Kwantlen Sculptures, located at the Ruskin Dam. These six pier panels, ​designed by Kwantlen artist Brandon Gabriel, symbolize the Kwantlen Nation's connection to the water and land. Bring snacks and admire them from afar at the picnic site. Next, venture to Stave West Forest and Recreation Area for a 3.8 kilometre lake and forest loop along Devils Lake, where you'll find interpretive signage about Indigenous culture in the area.
Meanwhile, the Mission Arts Council and Gallery is the perfect place to view exhibitions from  local artists, purchase gifts, and participate in workshops.
Hope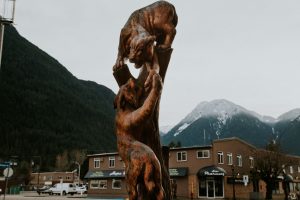 Surrounded by nature and steeped in a colourful history, Hope is the perfect place for quirky cultural discoveries.
Take a self-guided tour of intricate chainsaw carvings sprinkled throughout town, culminating in an impressive Rambo statue (on display from Easter to Thanksgiving each year). Cinephiles can then segue into the self-guided Rambo Walking Tour, which brings visitors to various set locations from the blockbuster action film that was shot more than three decades ago. 
Be sure to pop into the Hope Arts Gallery to see what's happening in the local arts scene. The bright building downtown features local artists and hosts special monthly shows. You can also browse through an extraordinary collection of Northwest First Nations Artwork at Ruby Creek Art Gallery.
Whether it be quirky walking tours, impactful public art, or fine art galleries, each community within the Fraser Valley contributes its own unique flair to the artistic landscape. Unleash your inner creative and start the journey today.