Relax and Renew: A Guide to Unwinding in the Fraser Valley
Life is hectic and sometimes, while our plate is full, our cup is empty. That's why it's evermore important to stop and smell the roses (or lavender, in this case). From aromatherapy to mineral baths, and spa treatments to unconventional yoga experiences, there are plenty of ways to unwind from life's stresses in the Fraser Valley. 
Forest Bathing and Nature Experiences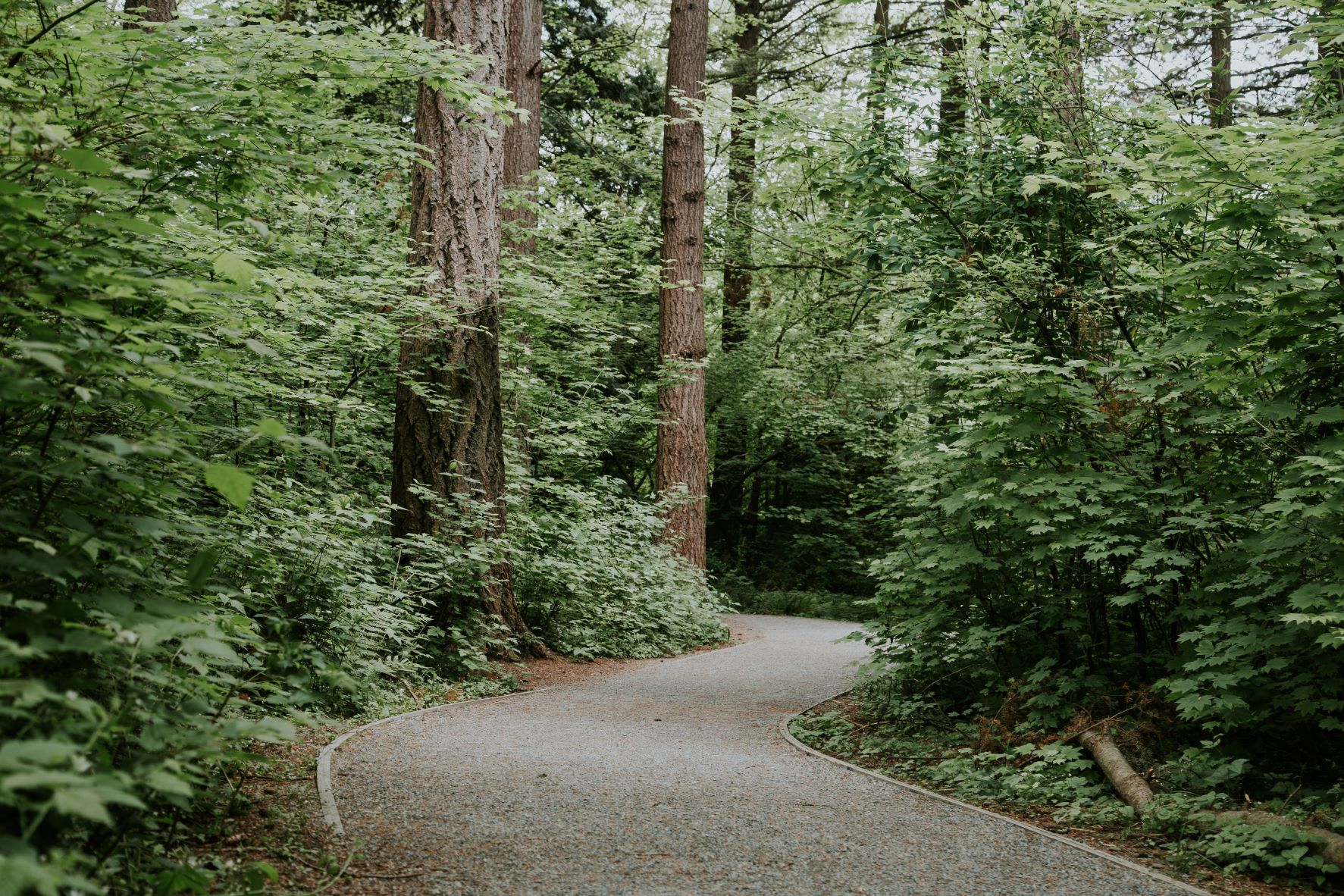 Spending mindful time in nature is proven to improve our health and wellbeing. In fact, Canadian physicians can now prescribe park passes to patients who would benefit from more time in nature. The Fraser Valley, with an abundance of parks, nature trails, and waterways, delivers a much-needed dose of Vitamin Nature. 
The forest beckons in the leafy enclaves of Campbell Valley Regional Park in Langley and Mission's Rolley Lake Provincial Park. Meanwhile, Chilliwack is an outdoor lover's playground, offering everything from meandering nature strolls to challenging elevation gains with light-dappled mountainscapes at the top. For a longer adventure, you can plan a digital detox and nature getaway to Manning Park Resort year-round.
The Japanese have perfected the art of Shinrin Yoku, which translates to "forest bathing" in English. Experience inner and outer stillness in Harrison Hot Springs at the Ya Doma Nature and Forest Therapy, which offers forest bathing with certified therapists and guides. In Hope, the Japanese Friendship Garden at Hope Memorial Park is a place to experience peace in every sense of the word—it was built to honour the 2,300 Japanese Canadians who were interned at the Tashme Camp during World War II. 
Spas and Soaks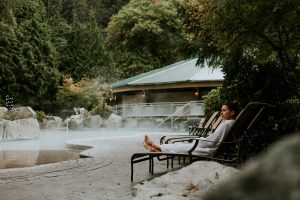 Nothing says self-care like a day at the spa. Book a facial, massage, or holistic treatment and let your worries fade away. 
Treat yourself to a body wrap at European Day Spa & Salon in Chilliwack. Or, continue on the spa journey to Abbotsford's Wild Orange Spa, where you can select from indulgent treatments like a rose collagen facial. 
Langley's wide selection of spas provide treatments for all, including reflexology at Tap Spa and a hot stone relaxation massage at Fluid Medical Spa & Wellness. Nearby Su Casa Spa offers medical facials and other pampering experiences. Cap off a relaxing day in Langley with a nourishing, plant-based meal at Down 2 Earth Plant Parlour or Veggie Bob's Kitchen. 
If you're looking for a soothing soak, Harrison Hot Springs Resort, with its pools and revitalizing spa treatments, makes for a rejuvenating weekend getaway (the public hot springs are also open). The ancient heated mineral springs have cultural significance to the Sts'ailes First Nations, who have frequented them for thousands of years, calling them Kwals, or "healing place." 
Unique Health and Wellness Experiences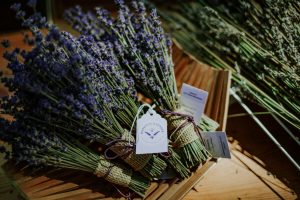 There are many ways to nurture personal health and wellness—some include laughter, aromatherapy, and…goats. 
Bring play back into your life with goat yoga at Maan Farms in Abbotsford. Find your zen as baby goat antics play out in the background; the ultimate mindfulness practice. Be sure to book a special Goat Happy Hour after class, where yogis are treated to snacks and house-made berry wine (because, wine not?)  
Experts say life is better with lavender, and there's nothing quite like the soothing floral scent of these violet plants. Visit the Harrison Lavender in the Harrison River Valley for an interactive wellness experience, where you can meet the farmers and procure hand-distilled lavender essential oils, soaps and salves, and honey for your home treatments. 
Those looking for an immersive multi-day wilderness and wellness experience will want to book a three- to seven-day retreat at REO Rafting Resort, perched on the Nahatlatch River near Lytton. The resort pairs glamping in a rustic setting with whitewater rafting, yoga, guided hikes, meditation, and other fun nature-based activities.  
Self-care is a lifelong journey filled with wonder and curiosity. Explore the Fraser Valley to discover imaginative ways to refill your cup.