Romantic Getaway: Exploring the Fraser Valley With Your Sweetie
They say that couples that travel together, stay together. Grab your partner and head to the Fraser Valley for nature exploration, food and drink, pampering, and cultural adventures. Here are a few couples getaway ideas for your next visit.
Outdoor Adventurers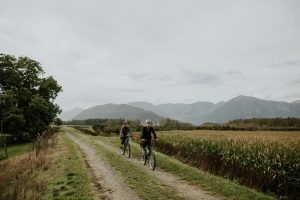 Hang with your honey in the Great Outdoors. The Fraser Valley—fringed by forest, carved by mountain-fed rivers, and dotted with lakes—is a nature-lover's paradise. 
You and your partner will discover adventure (and true love), whether you're venturing to the tallest peaks in the Cascade and Coast mountains, or spending time in the waterways and valley trails below. Pedal next to Chilliwack's Vedder River and through Mission's Bear and Red Mountain trails, hike to the top of Hope Lookout for panoramic views of the the silty Fraser River, or challenge yourself to the Abby Grind, just to name a few hotspots. E.C. Manning Provincial Park offers year-round adventure, with hiking in the warmer months, plus snowshoeing and skiing (both Nordic and downhill) available in the winter. Stay a little longer and cozy up in a lodge or cabin at Manning Park Resort.  
After a day of fresh air and activity, head for a celebratory après (mud-spattered faces and all). The Fraser Valley is sprinkled with craft breweries, wineries, pubs, and eateries that encourage sun-drenched alfresco dining and lively conversations. Fieldhouse Brewing in Abbotsford and Chilliwack offers a casual atmosphere and live music, while Langley's Roots and Wings Distillery serves up artisan cocktails made from handcrafted spirits produced on site.
Foodies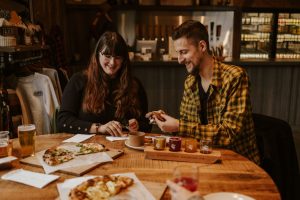 Epicurean couples will find their version of Nirvana in this agricultural haven, where the food grows plentifully and the wine flows freely. Discover restaurant-quality ingredients and meet the growers as you wind your way along the Circle Farm Tour, a self-guided agri-tourism adventure that introduces you to markets, family-run farms, and artisan producers in Langley, Abbotsford, Chilliwack, and Aggasiz-Harrison. Many of these small Fraser Valley businesses provide cheese, honey, grass-fed beef, free range chicken, and flavourful fruits and vegetables to your favourite BC restaurants.
Fill your basket with goodies for a romantic picnic in the park, or visit a restaurant to sample the Fraser Valley bounty. Beatniks Bistro in Fort Langley has a farm-to-table focus and sought-after patio, while the award-winning Restaurant 62, located in Abbotsford, curates an elevated fine dining menu inspired by seasonal ingredients and local wines. 
The Fraser Valley Ale Trail is also home to a raft of breweries; a testament to the region's hops-growing roots. Swing by Farmhouse Brewing Co. in Chilliwack for a craft flight and locally-grown food cooked in a wood-fired oven. 
Enjoy the pairings, in more ways than one. This rich agricultural area is BC's second largest wine producing region and you'll find over 15 wineries spanning 200 acres across Langley, Abbotsford, and Chilliwack. Sip popular varietals, as well as rare ones like Bacchus, l'Acadie Blanc, and Petite Milo. Visit the Seaside Pearl Farmgate Winery in Abbotsford for a stroll through the grapeyard, and a barrel tasting of wines that are inspired by early settler life in Mount Lehman (don't let the chapel give you any ideas).  
If you're looking for VIP treatment and insider knowledge on the best foodie spots, book a tour with Beyond Bubbles Wine Tours and Chew on This Tasty Tours. View the Fraser Valley Food & Wine Guide for more food-spiration.
Solace Seekers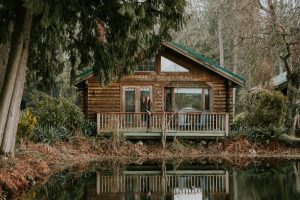 As if the bucolic views and country roads weren't soothing enough, the Fraser Valley is also home to a range of health and wellness experiences that will leave you both feeling rejuvenated.
Book a couple's treatment at one of Langley's many spas. Balance your chakras and get a Reiki reading at Infinite Serenity Holistic Spa, nestle into a sanctuary of wellness at Spa Utopia, or go for a SweetHeart Soak at Cave Cure & Therapies.  
Stay a little longer and plan a romantic retreat to the Harrison River Valley, where you can stay, golf, and forest bathe at Rowena's Inn and Sandpiper Resort or soak in the rich mineral pools at Harrison Hot Springs. 
Cultured Couples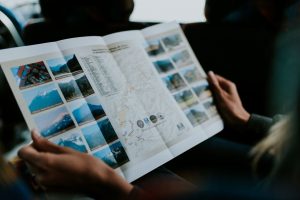 If you and your sweetie have an eye for art, theatre, or cultural sites you'll be spoiled for choice in the Fraser Valley. Each community has its own unique heritage and artsy highlights.  
Though Abbotsford is set against a countryside backdrop, it is very much a cultivated city with plenty of art, museums, and attractions to explore. Visit heritage sites like Trethewey House and Clayburn Village, wander through Kariton Gallery, or discover the history of humankind at the Metzger Collection. Finish off your cultured getaway with craft cocktails and fresh-caught seafood at the Bow and Stern.  
Meanwhile, Chilliwack's self-guided art, culture, and history walks offer a chance for you to learn together as you discover fascinating Indigenous stories, vibrant murals, and educational exhibits. 
Cultured couples can also soak up the rich living culture of the Stó:lō people by taking a Bad Rock tour from Chilliwack to Yale through the Stó:lō Territory. Explore the Upper Fraser Valley with an Indigenous guide, visiting cultural sites and learning about place names and important origin stories. Once back in Chilliwack, enjoy Pacific Northwest fine dining in an intimate, yet social atmosphere at Bravo Restaurant and Lounge. 
Whether it be a date at the spa, a romantic dinner, or a nature-filled weekend getaway; experience new adventures together as a couple and watch your relationship bloom.